Soph's Opinion: The Top Ten Christmas Songs
Grab some cookies and milk, Santa, it's time to update your Spotify playlist.
Christmas season is upon us, and KPLA is only playing Christmas music! That being said, I am here to share my opinion on the top ten Christmas songs, and whether you should look them up so you can listen to them everyday, or simply turn off the radio when they are played. Let's jump in.
Sophia's Top 10 Christmas Songs Ranked:
Last Christmas- George Michael and Andrew Ridgeley
It's the Most Wonderful Time of Year- Andy Williams 
Happy Holidays- Andy Williams 
Underneath the Tree- Kelly Clarkson
Believe- The Polar Express Version 
All I Want for Christmas is You- Mariah Carey 
Carol of the Bells- Trans-Siberian Orchestra
Under the Mistletoe- Justin Bieber 
It's Beginning to Look a lot Like Christmas- Michael Bublé  
Feliz Navidad- José Feliciano
1. Last Christmas- George Michael and Andrew Ridgeley
"Last Christmas" is my number one on the best Christmas songs list. This song gives me all the right Christmas feelings, and can resonate with all the lonely teens, while still giving the Christmas feel. George and Andrew give a very classical sounding Christmas sound if you are interested in more of the old classic sounding songs, with a 90ish background sound. The artists also portray how many teens feel this Christmas about love, while making everyone lonely in the Christmas season joyful that their heart wasn't the only one given away last year. Additionally, "Last Christmas" by George Michael and Andrew Ridgeley was a featured song in Tik Tok last year during the winter season, and listening to this song gives me sweet memories of 2019 Tik Tok; a time to reminiscent about life before Covid-19. All of that mushed into one song= a number one hit in my heart this year.
2. It's the Most Wonderful Time of the Year- Andy Williams
I ranked "It's the Most Wonderful Time of the Year" by Andy Williams second on my list of the best Christmas songs, because of two main reasons: 1) the song is somewhat classical sounding and 2) this song does not lie. Andy Williams whimsically sings about all the truths of Christmas; how beautiful Christmas is when families and loved ones gather, while describing all the activities that occur with Christmas time. Andy Williams also produces a traditional sounding song, and the background/choir singing in the back brings the entire song together. My personal favorite, this song puts me in a little giddy Christmas kid state.
3. Happy Holiday- Andy Williams
Surprise, another Andy Williams song – This song is another great classical Christmas song. Andy sings about the holiday season and the joy and cheer Santa brings to children. This song is a little repetitive for my liking, but this is a top tier song because the artist sings so because of its theme and appeal to little kids.
4. Underneath the Tree- Kelly Clarkson 
"Underneath the Tree" holds a lot of sentimental value in my heart in terms of Christmas songs. I figure skate, and this is one of the rotating Christmas songs that gets played every day in the month of December by all the coaches. All of the skaters know to stop and sing to Kelly's song. Listening to this song reminds me of not only how much I love Christmas, but also how much I love Christmas at my home rink. Now, I know what you're thinking. "Soph, how dare you. This should be number one!" In my heart I want to agree with this statement, but it is a little "poppy" in my opinion. Don't get me wrong, Kelly Clarkson is a queen, but I just enjoy more classical sounding songs than what the artist offered me. However, Clarkson gives a beautiful performance, and this song gives more than a positive vibe, while highlighting queen Kelly's vocals.
5. Believe- The Polar Express Version
Gosh this song tugs at my tears. This Christmas song holds so much sentimental value to me as well. My mom, sister and I watch the Polar Express movie every year, and we cry every year to this song. "Believe" is a beautiful, sweet, and soft song that gives a beautiful message. I love this song, the orchestra in the background beautifully pairs lovely with Josh Groban's vocals. The only reason I put "Believe" in the middle of the list, is because I can't listen to the song and not cry. The song also isn't the most upbeat, but I truly recommend listening to it while sitting next to your tree and it's glittery lights. (The movie the Polar Express is exceptional, might I add.)
6. All I Want for Christmas is You- Mariah Carey 
I know a lot of people at this point are probably exiting the article right this second because of how low this song is placed. But hear me out! This song is beautiful. I recognize that. However, this song is so overplayed. It almost makes me annoyed and filled with rage that this song is so overplayed. Mariah gives a stunning performance, and her vocals shine through while giving a very positive Christmas feel. But when the song is played over and over and over, it just loses the glittery, Christmas glow. Sorry Mariah, I can't argue much for you.
7. Carol of the Bells- Trans-Siberian Orchestra 
"Carol of the Bells" is a perfect song for you, if you want to feel like you've drank EIGHT eggnog Monster energy drinks. I mean, I literally feel like my heart is going to explode while listening to this version. The song itself doesn't sound much like an Orchestra, there is more of a band with electric guitar sound which I enjoy. The song is very fast, and when blasting it in your car (…I don't know this from experience), makes you want to go 80 on the highway because it's so fast and out there. I can't argue much for great this song is however, because it doesn't give me much Christmas vibe, and it doesn't sound very classically to me at all (i.e. the air guitar).
 8. Mistletoe- Justin Bieber 
The Biebs made a GREAT Christmas song. Let me explain to those who don't listen to Justin's Christmas song. Yes, this song is kind of unpopular because it isn't played on our local Christmas station KPLA, but Justin should earn the credit he deserves with this one. First off, Justin has beautiful vocals in this song. Justin sings about being in the holiday spirit, but just wanting to be with that one person he loves most under the mistletoe. This song captures the beautiful love of teens during the Christmas season while giving a low-key Christmas vibe. Not only is Justin young and cute at the time of the video, Justin also refers to the girl he wants to be with as "shawty." Isn't that perfect?!!! Incorporating the love of Christmas, with teenage love, with the word "shawty" is the most genius idea I've ever heard of. Oh to be a girl referred to as "shawty" by Justin under swirling snow and mistletoe. I would give all my Christmas cookies. The only reason Justin is ranked so low is because the song is not very popular, and I know I will never be "shawty."
9. It's Beginning to Look a lot like Christmas- Michael Bublé
This song by nature, makes me angry. The song's lyrics themselves are very beautiful. The lyrics describe in depth of what Christmas time looks like and feels like. There is beautiful imagery, you can almost feel yourself in a Christmas snow globe, looking at the beautiful glowing lights and candy canes. But then, you also remember Michael Bublé is singing. And the snow globe cracks. I don't enjoy Michael singing this song whatsoever. His voice causes internal chaos for me, and in this song I just can't get past his voice. Pack it up wannabe Frank Sinatra–you're ruining Christmas.
10. Feliz Navidad- José Feliciano
WARNING: this paragraph is just going to be a strong dislike message to the whole song of Feliz Navidad.
I hate this Christmas song. It is the worst of the worst. Now, while I genuinely hate this song, it's also caused by events that happen every Christmas. My neighbor has a stuffed Santa that sings Feliz Navidad whenever you push its foot. My neighbor consistently every dang Christmas plays his stupid Feliz Navidad Santa for HOURS to annoy us. Thus, I hate Faliz Navidad. And that stupid Santa. Feliz Navidad literally translates "Merry Christmas", now I'm going to sing the same song lyric for another 3 minutes. This song makes me want to rip my ears out, and makes me literally turn off KPLA for a solid 3 minutes so I don't have to listen to this monstrosity of a Christmas song.
---
I really hope you enjoyed my ranking of a variety of Christmas songs. The list is definitely a little scattered, but there is a great range and guide for what you should listen to. Be it Justin Bieber, Andy Williams, to a song from a popular Christmas movie, I hope enjoy some of these songs, dream about being with your "shawty" under the mistletoe, or boycott them as much as I am this Christmas.
Leave a Comment
Your donation will support the student journalists of Capital City High School. Your contribution will allow us to purchase equipment and cover our annual website hosting costs.
About the Contributor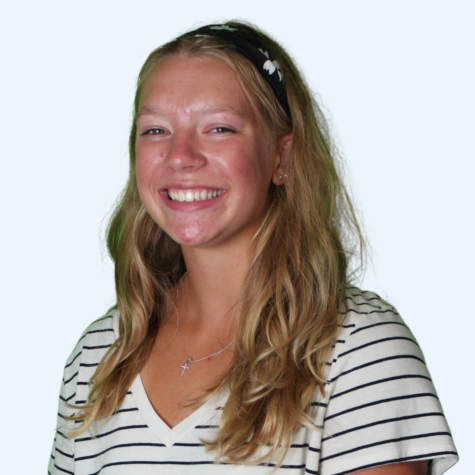 Sophia Bruce, Plume Staff
Sophia Bruce is a senior at Capital City High School and an active member of the CCHS Newspaper staff. Sophia is also a 3 year member of the Capital City...