Drip of the Week: Nyemah Whitley
For this week's edition of Drip of the Week, I followed Nyemah Whitley. Nyemah is a current sophomore with a strong, unapologetic sense of style. She is always making her presence known with loud statements made by her outfits.
---
Monday
To start this week off, Nyemah is wearing a cute flannel and jeans combo. Then to add some pops of color, she is wearing some hightops with a globe-inspired design. In her words, the outfit is "very chilled out and hopeful for a decent Monday at school."
---
Tuesday
For Tuesday, Nyemah definitely wanted her outfit to be a statement. She has layered a turtleneck over her shirt that strongly stands for African American Women's empowerment, something Nyemah feels very passionate about. Then to add to her loud shirt she has on a pair of Dr. Martens which are a collaboration with the artist, Jean-Michel Basquiat.
---
Wednesday
Today Nyemah is wearing a shirt that is from a brand that is owned by one of her family members. The shoes are a gift that she cherishes and loves to wear. Then just a pair of basic cargo shorts.
---
Thursday
Today Nyemah is wearing a tie-dye shirt that was, as she put it, "A bored Quarantine DIY" that she can't get enough of. She even is wearing socks that she dyed to match the shirt. Then to let the tie-dye shine, she is wearing a plain pair of ripped jeans and black Vans.
---
Friday
To finish off this long week, Nyemah is wearing a bright, cherry red windbreaker with the same colored Vans to match. Then underneath the windbreaker, she has a white shirt with, again, a bright cherry red decal. She was very excited to be wearing this outfit so because of it being cute, comfy and fashionable at the same time.
---
In conclusion to this wonderful Drip of the Week, Nyemah is definitely one with a style to look out for. The best way I have seen her outfits being described is "a walking billboard" because she's always making a statement whether about her heritage, the art she enjoys or wearing the brand of someone she is close to.
Leave a Comment
About the Contributor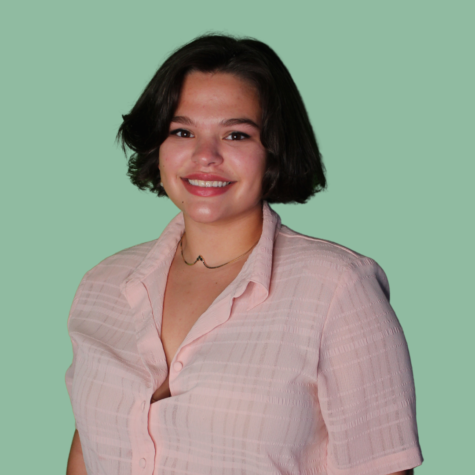 Katelyn Smith, Plume Staff
Katelyn Smith is a current senior at Capital City High School and is the President of the Gardening Club along with being an active member of NHS and the...