Soph's Opinion: February Bops
In my opinion, February sucks. February, is the worst month. It's right after January and the high of New Years wears off, and beautiful spring and the warm weather of March is just too far out of reach. It's cold, it's too dark, and Valentine's Day exists. There are very few things that can bring me joy during this month, but I have recently found a few bops on Spotify, that lighten my mood. Some bops are really vibey, some bops relatable, and some bops remind me of special people and memories. Here, you may find a new song to listen to, to help you get through February while bobbing your head.
Let's jump in!
The Way You Break my Heart- Sadie Hawkins 
Orange Juice- Lostboycrow
I think I like It When It Rains- Willis
I Don't Know How To Love- The Drums 
Hippies- Flipturn 
Surf- Mac Miller 
No Hands- Waka Flocka Flame, Flockaveli     
1. The Way You Break My Heart- Sadie Hawkins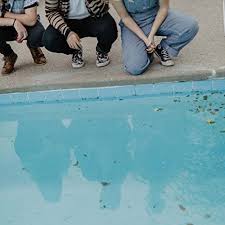 My consensus of this song in a few words= THIS SONG HURTS MY SOUL <3
I discovered this song on my way home for work, and I literally had the urge to crash my car because it was so good. Sadie Hawkins produces such a beautiful and almost wholesome sounding song, and the lyrics are just as beautiful. When I say 'I want to go to concerts', I really mean I just want to go to a concert and hear songs like the one Sadie has produced here. The band is beautifully pulled together, and the guitar is strong enough to hear over the background music. This song kind of gives off the same background music that you would hear in the songs described by the teens as "granola." The song essentially sings of being tired of the constant fights and hurt a loved one has caused you, but in the end you love that person so much, and you love them despite them breaking your heart. I think this song is so special, because we all have that person in our lives. They hurt us time and time over again, but we love them and we continually love them despite the hurt that they cause us. The song feels almost Euphoric in it's own way, not just because of the band singing beautifully together, but because the song encaptures the relationship we all struggle with today.
2. Orange Juice- Lostboycrew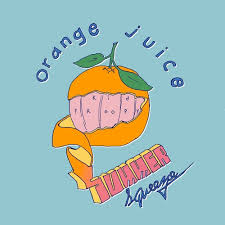 My consensus of this song in a few words: Vibey, and something you should sway to at a dance <3
Orange Juice is a more upbeat, vibey song that I have recently discovered on Spotify! The lyric video itself is very cool and trippy, with cool animations and just has a cool retro feel to it. The song is smooth and slow, and is just a perfect vibe to drive to, sway to, or sit outside and look at the clouds. Orange Juice is definitely something the older generations wouldn't enjoy and would call "not real music," but in my opinion, I believe we need more songs like Orange Juice! Music doesn't always have to be real words with a narrative, but can be something that just makes you calm and makes you wish you were old enough to go to Coachella and hear music just like it.
3. I Think I Like It When It Rains- Willis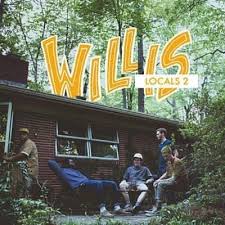 My consensus of this song in a few words: I love this song more than anything else I've ever listened to <3
Oh Willis, I'm in love with your music and your souls. This song sparks the feelings of sprinkling rain and the smell, a Sunday spent outside in the spring with the sunshine on the grass, and the feelings of being with your friends after a long winter. I love this song more than anything, because of the ensemble playing, and the vibe the song gives off. Willis has the most soulful voices, guitars, and overall musicality. The song has a slower cadence, but not slow enough to make the song long and boring. The song has amazing background music that you would hear in a coffee house, but the voice is sweet HONEY. I've never heard another voice so beautiful, calm, and loving. If I were to recommend any song out of this list, I would recommend this song before any others. Much love to the Willis ensemble and their talent. <3
4. I Don't Know How To Love- The Drums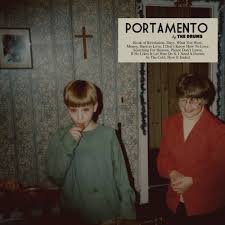 My consensus of this song in a few words: Stereotypical, but I'm not mad about it <3
The intro= straight HEAT. The intro of this song is probably my favorite, because you get an immediate swell of positivity and almost a little hype. The song in a whole, is something that you would definitely hear on the Tik Tok trending sound page. It sounds a little like a few other songs I've heard, which makes me not enjoy the song as a whole as much as I would like. However, the song is somewhat ironic which makes up for the fact that it sounds like a stereotypical "indie" song. The song has an overwhelming vibey, positive sound and beat, but the major narrative of the song is that the main singers just "simply don't know how to love, and simply don't understand love." I mean, all I can say to The Drums, is that the song is golden. They made a song positive and upbeat, while continually singing about not knowing how to love and how to understand love as a whole. Relatable to another level, while still making me bob my head. Genius, and I respect the lyrics and irony.
5. Hippies- Flipturn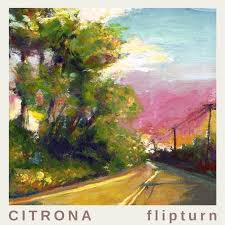 My consensus of this song in a few words: I would give anything to hear this song again for the first time <3
Laurel Delk, is the person who this song belongs to. Laurel is my best friend, and we all have a song that reminds us of our best friend. Hippies, is mine to Laurel. Laurel is the girl that is "such a flippin' hippie." Laurel is the only girl who will go to the Peace Nook and the Hippie Store next to Little Caesars with me, and completely will fall in love with the stores and vibe. Hippies by Flipturn, is what that feeling and Laurel is in one song. The song puts meaning into the word VIBE. Dillon Basse (the main singer) has such a unique voice, that immediately draws you into the band. In addition to Dillon's unique and beautiful voice, the lead guitar and bass are exceptional. The song is slow and drawn out, but you find yourself wanting more and more of the background music and main vocals. Flipturn creates a masterpiece of a whimsical, dreamy song that reminds me of one of my favorite people in the whole world, and there are very little few songs that are out there in the world.
6. Surf- Mac Miller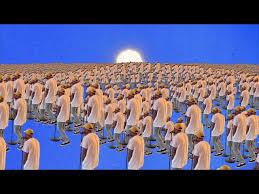 My consensus of this song in a few words: The love song I aspire to have sang to me by my loved one <3
In all honesty, I've never been a huge Mac Miller fan. I'm still not, I just could never get into his music. However, Mac outdid himself on this song. Surf, is the love song I aspire to have sang to me. Mac Miller has the most gorgeous and rich voice, while singing lovingly at the same time. The song is a slower one, but is still simple and kind in nature. My favorite lyric is when Mac sings "there's water in the flowers, let's grow." I love this lyric, because there is so much hidden meaning in the phrase, and it's a gorgeous lyric to sing to a person you love. I often think of relationships as a flower, that blossoms and blooms over time. Like a flower, a relationship needs water (love) to grow. Each person in a relationship helps each other grow, and growing together is a beautiful thing, such as a flower growing and blooming. I loved how Mac Miller included loving verses like these, that makes you think of a loving, healthy, growing relationship during a positive and slow song. <3
7. No Hands- Waka Flocka Flame, Flockaveli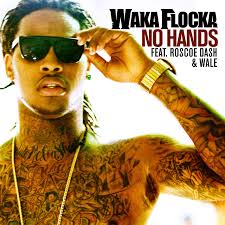 My consensus of this song in a few words: GO HAM GO HAM GO HAM GO HAM!!!!!!!!!!
Not only does this song say "I be goin' ham," which is probably my favorite phrase to say and hear, the song also includes the name 'Shawty' and one of the lyrics is "Shawty upgrade from bologna." AAAAAA! Are you kidding me? It's a hype song, that mentions Shawty, going ham, AND baloney. Stop. This is the perfect song to blast on your way to work, when you feel so dead inside and you don't have an iced coffee and you need an energy shot in a song. 15/10 <3
I hope you enjoyed reading about February Bops that I've found recently, and you can enjoy them on your own! Some of these songs are super special and remind me of special memories, and I hope you can listen in on some of the songs and reminisce about a few of your own memories, people, and enjoy vibing.