JCSD COVID-19 Vaccinations: Teachers Receive Eligibility
CCHS Teachers share their opinions about receiving the COVID-19 vaccine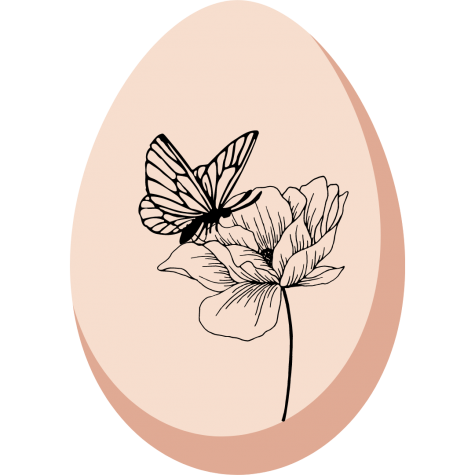 On Friday, March 19, as numerous students will be appreciating the three-hour early release into spring break, educators across the Jefferson City School District will be open to get the COVID19 vaccine. As the availability to get the vaccine starts increasing across the United States, a significant number of our astounding specialists are making the most of this chance. 
"I feel like I owe it to my students and fellow colleagues," said Mrs. Lisa Orf. Mrs. Orf, a teacher at Capital City High School says she will be getting the vaccine. She said one of the many reasons for doing so is to stop the spread of COVID as much as she can. Mrs. Orf expresses that some of her colleagues are objective towards the idea but this is what further motivates her to receive it. She also stated that she has close relatives whom she has been unable to see for such a long time due to high risk factors. She advocated that getting the vaccine now allows gives her hope to reunite with her family in the near future. "My family and I have suspended all family gatherings until after the pandemic slows down. We just feel like it's more safe," she said. She said that this is why her and her family are more contingent on getting vaccinated; It makes her feel a lot more comfortable. Mrs. Orf further explained that she recognizes concerns about the vaccine, however, that at this point there isn't much we can further do besides taking this risk. 
Another teacher, Mr. Jim Janes shares his experience: "I've actually already gotten the vaccine," said Mr. Janes, "I got the Moderna Vaccine. Two shots. I got my first shot in January and my second shot in February." He went on to say that he is absolutely thrilled to have gotten the vaccine and "hope[s] we can get to a level of vaccinations by May so the summer seems mostly normal." When questioned about his concerns for the vaccine, he stated, "I don't have any concerns. All of these vaccines have undergone large scale testing and experimentation. They are totally safe. here have been zero instances, at least with the vaccines being used in America, of any serious side effects and they are all highly effective at preventing moderate-severe disease." Mr. Janes continued on with his beliefs in how the vaccine can only help, "If I got it, I would likely have gotten very sick. There are a number of people like me who could have been in bad shape if they got ill. A good friend of mine nearly died last summer. The fact that this virus has and can kill mostly healthy, young people, is a real concern. We all want to get our lives back to 'normal' and these vaccines will help with that." As we moved onto what news we've heard about the vaccine, he explained, "Parts of the state have a surplus of vaccines, while other parts (mostly large, urban areas) have a shortage of vaccines. I've had multiple friends who live in St. Louis have to drive 3+ hours to other parts of the state to get their shots." Shifting gears to his family and what he plans to do, "I have a trip planned for June and August. I knew, and I know the risks but it is worth being able to live my life. My parents can't wait to get their shots. They live in Florida and they just became eligible this week. My extended family is mostly excited about the vaccine. Some who are very conservative politically, have said they won't get it."
When interviewing Mr. Todd Beaulieu, an English teacher here at CCHS said, "Yes, I am getting the vaccine." He says that it's made to help protect yourself as well as others against the virus. When further asked about how he feels towards the vaccine, he said "I think it's great having something that can slow down or potentially stop the virus from spreading or mutating. It's honestly a wonderful thing. Overall, I do not have any concerns but I do believe there is hope, hope that it will do what it is supposed to do." As the conversation continues and we move onto news surrounding the topic, Mr. Beaulieu noted that "I know the vaccine keeps rolling out to the masses.  From those that have received both shots, I know that people are feeling more confident about a return to "normal" life." Mr. Beaulieu also commented that he believed all shots or vaccinations are meant to help and that he trusts their intentions. As the conversation closes, I asked him about his family and he said "My family, wife and daughters, are all old enough and intelligent enough individuals to make their own decisions."
---
Teachers participating in the District's effort to help vaccinate teachers will be receiving their first dose starting Friday. The mass vaccination event will take place at The Linc. There is a scheduled three-hour early release for all students. The second mass vaccination event (for the second dose of the vaccine) is scheduled for Friday, April 9.