Soph's Opinion: April Bops
Sophia is back with more BOPS, just in time to roll down the windows and enjoy the weather!
I am in love with the month of April. There's nice weather that isn't too hot or too cold, there's bunnies hopping around, Easter Egg hunts and the coloring of eggs are a staple in the beginning week. April brings so much love and joy, because we can all escape from the winter, and start feeling the sunshine through our rolled down windows after school. With rolling down our windows, comes almost wrecking your car because your music is so loud and you are literally dancing and screaming instead of watching where you're supposed to be going. I'm back with more songs, that I swear will make you wreck your car (…but please don't) while enjoying them!
These songs are all relatively new to me, and I try to venture out and listen to different types of music, hence the broad spectrum below. Let's jump in!
PURE GAS:
White Ferrari- Frank Ocean (A GOD)
Deja Vu- Olivia Rodrigo
Ghost Town- Kanye West
Love and War in Your Twenties- Jordy Searcy
Pluto Projector- Rex Orange County
Aura- Dionysia
thenineteenseventryfive- Push Baby
---
White Ferrari- Frank Ocean
Good lord, I LOVE THIS SONG AND FRANK OCEAN IS ABSOLUTELY AMAZING! White Ferrari is one of the most beautiful songs I have ever heard. Frank Ocean creates a beautiful, sad sounding song. However, I think White Ferrari is so beautiful because of the complexity of the song lyrics, but also the song grasps some sort of stillness. There's not a lot of extra background music or instruments, just Frank's soulful voice.
White Ferrari is about two lovers, who are on an open road. Their minds wander as they talk about love, existence, and the afterlife. I love White Ferrari and how Frank Ocean's song is so simple, and yet complex and thoughtful at the same time. During the song, there is peace, but an edge of anxiety; the afterlife, the future, the loves in our life. However, at the end of the song, Ocean and his love come to the terms that they are together in the present. In my opinion, this song reminds us that life is complex, messy, and anxiety filled but life can be beautiful, still, and peaceful in the present within ourselves surrounded by loved ones. This song is one I save for late nights when my windows are down, and I give Frank Ocean and White Ferrari all of my love.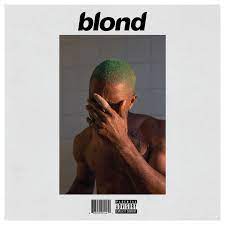 2. Deja Vu- Olivia Rodrigo 
I am absolute in love with this song. Olivia, you have done it again. First, it was "drivers license," and now this bop? I think I have listened to this song maybe 15 times since it has been released, and I am just always in awe. I love Deja Vu, because it's so similar to drivers license. You can hear the pain in not only Olivia's voice, but in the story she tells throughout the song. Deja Vu is about Olivia's ex-lover who does everything that they used to do in their relationship, with his new girlfriend. Olivia is so specific in her examples of what used to be their special thing, like "strawberry ice cream, one spoon for two," and "watching reruns of Glee, being annoying, singing in harmony." I think this song can resonate anyone who has ever felt like their special person now does special things with their new person. We all have that one person who feels like their soulmate that they did special things with, and they moved on to another, better person to do the same activities with. It just sucks, and Olivia hits every note of sucky-ness in Deja Vu. God bless Olivia and her special talent <3.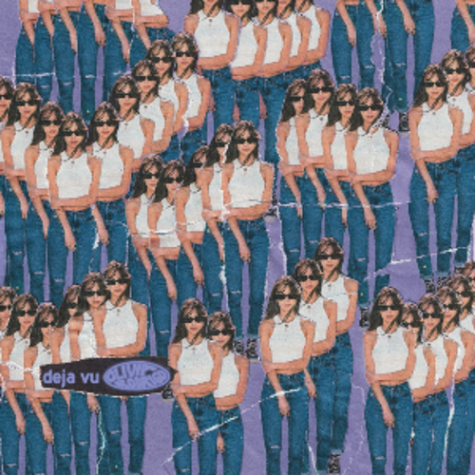 3. Ghost Town- Kanye West 
Okay yeah, Kanye can be described as a…character. For the longest time, I didn't like Kanye, because well…he's Kanye. But then, one day I was playing tennis with a group of my best friends in the nicest weather, just jamming out on my best friend Lily's speaker. On came Kanye's song: Ghost Town.
Ghost Town is such a nice song to vibe to with your friends, especially when you all know the lyrics and can yell them together. Besides Kanye being…a character, his songs are literally BANGERS. Ghost Town is about Kanye letting go of pain and fear, and him wanting to just feel free to live his life with his loved ones, and learning not to care about his image or legacy. Not only is Ghost Town a banger, but Kanye has multiple other songs that are just as breezy and amazing. Although the song creator isn't my favorite, he knows how to make gas songs. (Also, thanks Lil for putting me on to Kanye, we can be obsessed together :))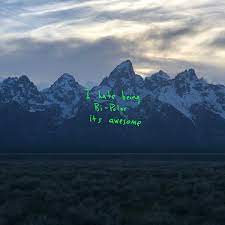 4. Love and War in Your Twenties- Jordy Searcy
"Love and War in Your Twenties" is the cutest little song. This is a song that you would hear at either A) someone's wedding, or B) a teenage movie where two kids fall in love together and live happily ever after.
Jordy Searcy has a wonderful and vibrant voice, and it shines throughout the entire song. The song is kind of simplistic, with the first major half of the song only featuring a guitar and Jordy's beautiful voice. Love and War in Your Twenties is about (surprise) life in your twenties. Jordy sings about your twenties being a time to find love, grow, and have the time of their life. Jordy's song makes me actually look forward to growing old (which I'm terrified of, and something I don't honestly want to think about!)
In the song, Jordy sings about finding love in his twenties, while just cherishing life during that point in time with the person he loves most. It's the most darling song with a darling message, and can make you either reflect on your twenties, or look forward to the good period that your twenties are in your life.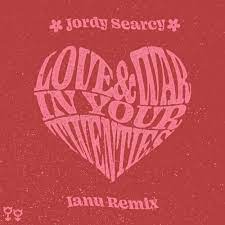 5. Pluto Projector- Orange Rex County
Pluto Projector, is another super cute, lovey-dovey song. Throughout the whole song, Rex sings about confessing his feelings for another person, and hoping that they can spend the rest of life together. The song is incredibly chill, and very easy to vibe to. Yes, in the last portion of the song, it's featured on TikTok for a famous sound. However, the whole song is so beautiful, and shows the true feelings of confessing your love for someone else, and hoping they feel the same way. Orange Rex County has been kind of a hit or miss for me, some songs I have absolutely loved from them, and some songs aren't even that good and deserve to be skipped. However, this song is pretty good! It's very cute, but it's not my favorite. However, still deserves a listen for the month of April.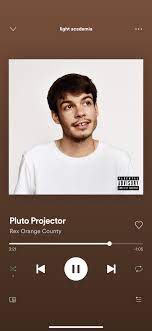 6. Aura- Dionysia
Dionysia is kind of an underground band, with only 1.13 K subscribers on YouTube. However, the band produces bangers! Aura is kind of a different type of song, with almost no category to put it in. Aura can be danced to, and has almost a positive, upbeat vibe, but the song is also somewhat darker, and has that 'mysterious', quite vibe at the same time. I think that's why the song is somewhat special and unique, because of the multiple layers that the song holds. Aura is a song that you can listen to in the car, when you're working out, or just trying to vibe while cleaning something. I haven't listened to any of their other songs, but the band is worth checking out even if they aren't as popular as others.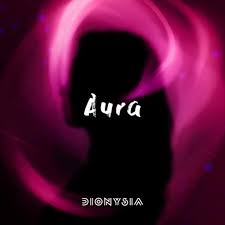 7. thenineteenseventyfive- Push Baby
Another, very cutesy song. As a girl who loves the 1975 band, I love this song so much. This is another love song written about a girl who loves the 1975, and makes the singer feel alive and free. Push Baby, is another somewhat underground band with not a lot of followers on YouTube or Spotify compared to other bands, and somewhat grew after producing a chart topping song "Rixton." This song is just as great as anything else that's popular right now, and is very upbeat and super positive. thenineteenseventyfive makes you realize how much you love the one person who makes you feel super free and alive. Definitely worth a listen 🙂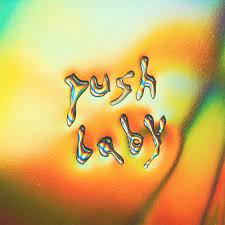 ---
I hope you were able to find some songs to take with you as we get closer and closer to summer, and maybe you can vibe to them now in the nice, spring weather we have!