Q&A: Top 5 Student Cars
Inside look at CCHS's coolest cars on campus!
Curtis Weske, Contributing Author (Capsule Yearbook)
April 21, 2021
Vroom! Vroom! Let's take a look at the coolest cars at CCHS! I interviewed five students a series of questions about why they love their car and was makes them special.
Hailie Smith, junior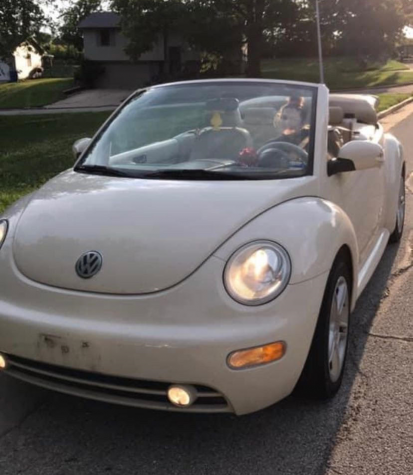 Q: What is your favorite part about your car and why?
A: "It has a turbo and it makes my car louder."
Q: What is your dislike about your car and why?
A: "The gas mileage is awful."
Q: How long have you had your car?
A: "About two years."
Q: Is this your dream car? If not what is it?
A: "No it's not my dream, my dream car is an all black Dodge Dart."
Q: Have you modified your vehicle? If not, do you want to modify your car and why? 
A: "No, I want to tint my windows because I feel like I'm in a fish bowl."
Q: What is your favorite memory about your car?
A: "My favorite memory about my car is went to test drive it. I fell in love with it the second I sat down."
---
Carlos Ayala, junior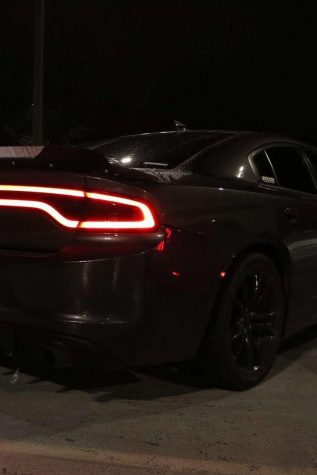 Q:What is your favorite part about your car and why?
A: "My favorite part about my car would probably have to be the exhaust.  I like it cause it sounds super good."
Q:What is your dislike about your car and why?
A:  "I think the interior could be a little better.  Upgraded seats and tech would be cool."
Q:How long have you had your car?
A: "I've had my car for a little over a year now."
Q: Is this your dream car? If not what is it?
A:  "No, my dream car/truck would be either a Hellcat or a Dodge Cummins."
Q:Have you modified your vehicle? If not, do you want to modify your car and why?
A:  "Yes I have modified my car, I have a lot of things coming in the near future for it as well."
Q: What is your favorite memory about your car?
A: "Late night car rides with my friends are pretty fun."
---
Bahshi Traylor, junior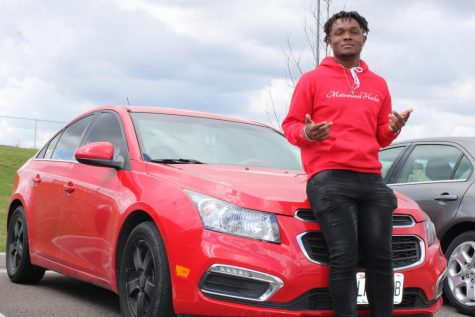 Q: What is your favorite part about your car and why?
A: "The interior turbo decals because it makes my car look sporty."
Q: What is your dislike about your car and why?
A: "I don't really have a dislike because I like everything about it."
Q: How long have you had your car?
A: "Almost a year."
Q: Is this your dream car? If not what is it?
A: "No, a Lamborghini Urus is my dream car."
Q: Have you modified your vehicle? If not, do you want to modify your car and why?
A: "Yes, I have decals, rims, interior, and  windows tinted."
Q:What is your favorite memory about your car?
A: "I crashed my car three times."
---
Jake Lannert, junior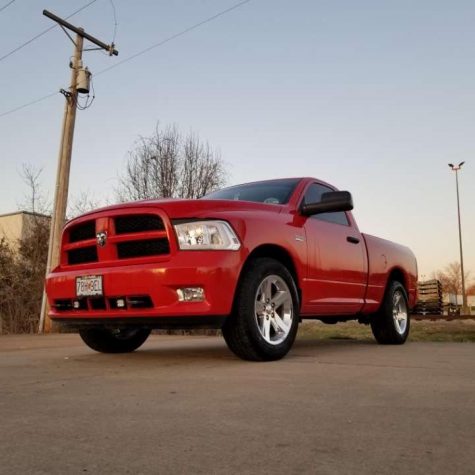 Q: What is your favorite part about your car and why?
A: "My sound system. I get to listen to good music."
Q:What is your dislike about your car and why?
A: "It's only two doors and not enough space."
Q:How long have you had your car?
A: "A little over half a year."
Q: Is this your dream car? If not what is it?
A: "No, I'd like a Dodge 2500 Cummins turbo diesel."
Q: Have you modified your vehicle? If no do you want to modify your car and why?
A: "Yes it's modified with a tuner and cold air intake."
Q: What is your favorite memory about your car?
A: "Doing burnouts in the school parking lot and getting in trouble."
---
Austin Banta, junior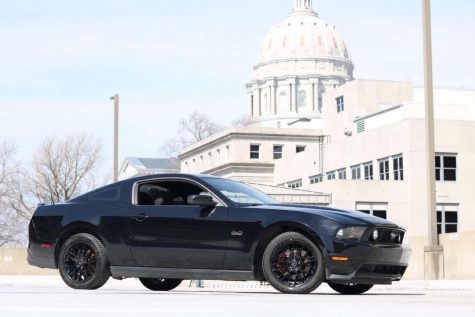 Q: What is your favorite part about your car and why?
A: "My favorite part of my car is the body style because I feel like it's the meanest looking body style."
Q: What is your dislike about your car and why?
A: "I dislike my rear bumper because when I bought the car it had a scratch on it and I would rather have a more aggressive one."
Q: How long have you had your car?
A: "I have had my car for 6 months."
Q: Is this your dream car? If not what is it?
A: "No, my dream car is a 1969 RR SS Camaro."
Q: Have you modified your vehicle? If not, do you want to modify your car and why?
A: "Yes I have modified my car by changing exhaust, tail lights, new head unit, subs, spoiler, and rear bumper on the way."
Q: What is your favorite memory about your car?
A: "My favorite memory of my car is getting T-boned on the first day of driving it."