Meet the 2021-22 Stuco Election Candidates
Learn More About the 2021-22 Stuco Officer Candidates!
In order to determine next year's Stuco President, Vise President, Secretary and Treasurer, Students will have the chance to vote on who running they think is the better fit. Here is a quick inside look into the candidates and what they want to do for CCHS next year.
---
President
Josie Hall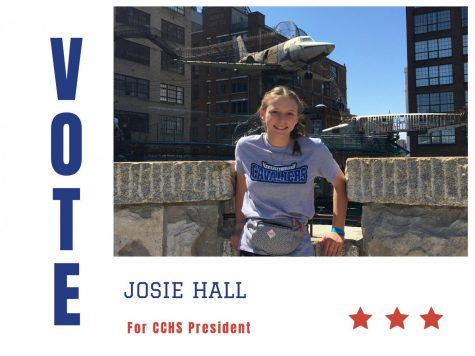 "Hello! I am Josie Hall and I am running for Stuco President! I have been Student Council President for the past three years and I would love to do it one last time for our senior year. I am super excited for next year, hopefully, COVID restrictions will be less intense so we can have more exciting events. Sadly this year we were not able to have all the events we were hoping for because of COVID limitations. If I am elected president, I will continue to plan and help put on really fun events."
What is one thing to want to do next year if you are elected?
"A few events in particular that I am hoping we can do is a Back to School Bash and a transition camp for the incoming freshmen. Details are in the works, but we would love to do a car smash and have food trucks at the school. This would take place in the weeks leading up to the beginning of school."
Sawyer Lillard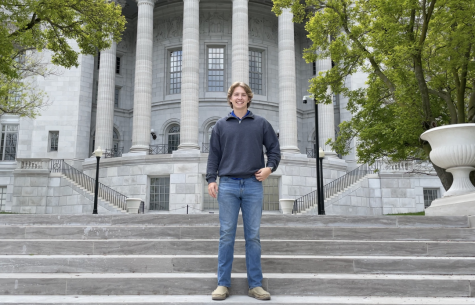 "My name is Sawyer Lillard and I am a Junior at Capital City High School. I am running for President this year because I think that there is a need for change and I know I can bring it to the school. I want to encourage school spirit and student participation as well as create traditions and make history."
What is one thing to want to do next year if you are elected?
"A specific event I would like to have next year Is PowderPuff."
---
Vice President
Elie DeFeo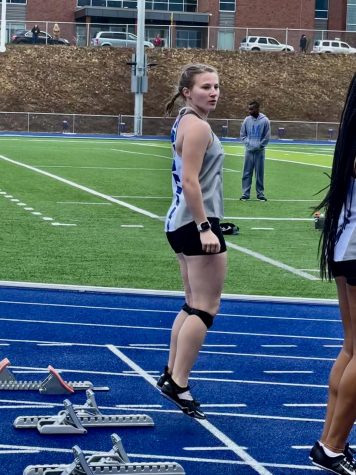 "I'm the youngest of three. I like Reese's cups, strawberries, and iced coffee. My favorite animals are fluffy cows, corgis, and otters. I've been a member of the Student Council and a multi-sport athlete through high school."
Emma Sellers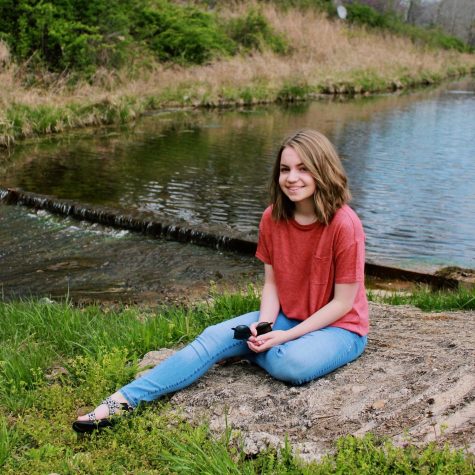 "My name is Emma Sellers and I'm currently a Junior, I'm running to be Student Council's Vice President. I have been a part of Student Council since freshman year and Vice President since my Sophomore year. I have picked a theme for my campaign videos every year starting with iCarly, Bob Ross, and this year I'm going big with Ferris Buellers Day Off. I have loved being someone for students to come to with ideas and planning fun events for everyone to enjoy. These past two years have been hard with our school not being fully built our first year at Capital City and Covid-19 affecting the globe."
What is one thing to want to do next year if you are elected?
"Next year I'm excited to begin new traditions like the PowderPuff and PowderBuff, having our first-ever Homecoming hosted at CCHS, and a Back to School Bash out on the front lawn. I would also like to host mental health events during finals week with study sections, snacks, games, and more. I'm excited for my Senior year and I can't wait to make the 2021-2022 the best yet."
Madeline Thomson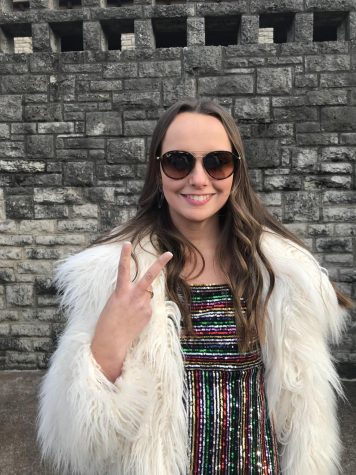 "Hey, I'm Madeline Thomson and I'm running for Vice President to make sure YOUR voice is heard! As VP I would help to make the 2021-2022 school year the best in Capital City history. For most of us, we have had the farthest from normal high school experience, so my goal is to help make the 2021-2022 school year an unforgettable year.  I've participated in all student council has had to offer me in the past 7 years; from serving as Treasurer and President in Middle School to now serving as an at-large member of our council. These past three years as an at-large member have been great and have given me a new idea for m y leadership style but I think it's my time to take what I've learned and applied it to be your Student Body Vice President. Vote for change, vote me for Vice President!"
What is one thing to want to do next year if you are elected?
"If you put me in office, I can promise a legendary homecoming and Sadies Weeks with a good DJ at dances, better communication throughout the school and council, incredible pep assemblies, a one of a kind senior week, and an overall better school experience."
---
Secretary
Olivia Beauchamp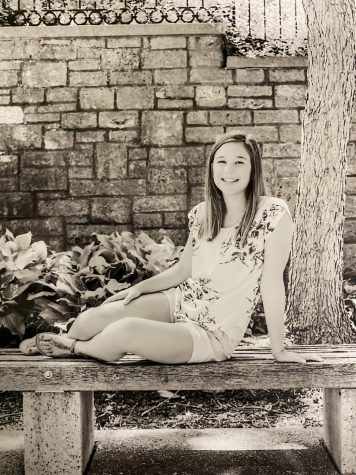 "I am Olivia Beauchamp! I am a Junior,  running to be the Student Council Secretary. As Secretary, I want to gain more school spirit and more student council presence in the school! Vote 4 Change. Vote Olivia!"
What is one thing to want to do next year if you are elected?
"As Secretary, I want to organize the first-ever Capital City High school Powderpuff game and assembly!"
Emily Hotz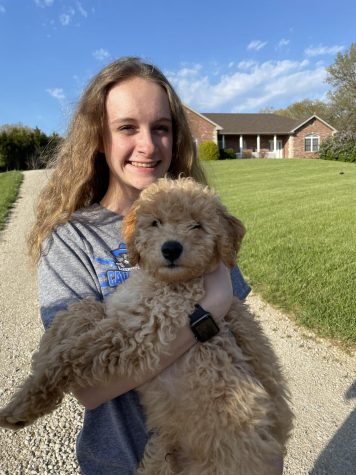 "Hi, I'm Emily Hotz and I'm running to be your Stuco Secretary! I've been secretary for two years now and would love to do it my last year of high school as well. I have a system on how to do everything efficiently already. These last two years have been a little irritating as we've had a global pandemic both years and not having seniors really impacted what we can do. I'm excited for a new school year with a vaccine which will hopefully allow us to do what we've all been planning to do for years now."
What is one thing to want to do next year if you are elected?
I look forward next year to working with the student body to do the things they've been wanting for years now, like powderpuff and hopefully having our first assembly!
Brooke Ivy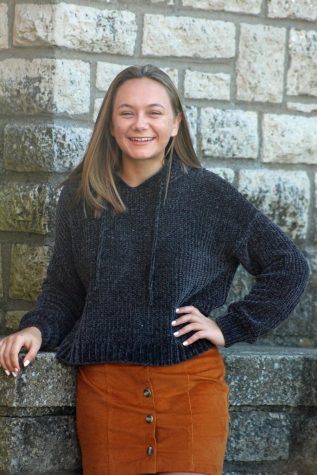 "I have been in Stuco since 6th grade (4years), I was chair of the yearbook committee for two years in middle school. So I was pretty much in charge of making sure all the sports had pictures in the yearbook and documenting the school year as well as picking out a theme and advertising the yearbook. Along with the student council, I'm also an active member of the CCHS band and the tennis team. I have a dog named Sadie who I take on walks around my neighborhood some days when the weather's nice. On Wednesday mornings I go to the FCA meetings at 8:15 before school. I spend most of my free time watching Netflix or hanging out with friends and family. I think being Secretary as a Sophomore would be a great opportunity for me to take a leadership role in the school, I'm always looking for ways to expand my comfort zone."
What is one thing to want to do next year if you are elected?
"Next year I want to be better involved, meet more people and hopefully put input on important decisions."
---
Treasurer
Sam Uptergrove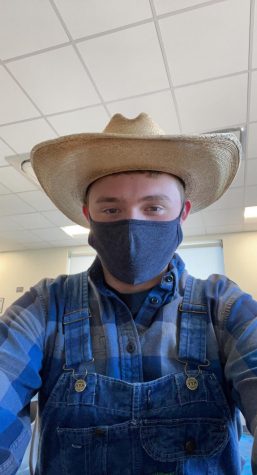 "Hi, my name is Sam Uptergrove and I am in my junior year. Here at Capital City, you can see me participating in numerous clubs and activities such as band, golf, Stuco, and NHS. I have been very active in Stuco in the past year and have helped decorate for all of the spirit weeks and have participated in most of the activities."
What is one thing to want to do next year if you are elected?
"One thing I promise to do this year is to help find ways to fund the fun activities that we have planned. I hope to make this year as fun as possible for everyone!"