Soph's Opinion: The 5 Best Bath and Body Fall Candles
I'm FALLIN' for these B&B candles!
Soph's Opinion is BACK WITH A BANG and today we are talking about my personal favorite, candles. Candles are a staple in my room, and I have a continuously growing collection on my dresser. Not only do I like sniffing all of the candles I've bought, but I absolutely love forgetting to blow out the flame when I leave the house, giving my mother a heart attack. I am practically a professional candle sniffer, and if I could major in anything in college it would be "Sniff-ology".
To date, my favorite candles collected consist of "Peppermint Dream" (from Target), "Stress Relief" (from Bath & Body), and "Eucalyptus and "Spearmint" (also from B&B). However, this article is not simply about telling you my favorites, but by giving you an honest review of what fall candles you should SPRINT to Bath & Body to grab before they leave.
Flannel 
Wonderfall 
Palo Santo
White Pumpkin
Mahogany Teakwood High Intensity  
---
1.  Flannel- 10/10
B&B Website Overview: "This is what chilly fall nights smell like. Fragrance consists of Fresh Bergamot, Heirloom Mahogany, Soft Musk with Natural Essential Oils."
Soph's Overview: B&B has absolutely the worst overview for a candle. Like I need a little more, B&B. However, I absolutely LOVE this candle. I first smelled this candle at my neighbor's house (thank you Melanie), and fell in love. Flannel can kind of be described of how the Black Ice Tree fresheners smell like. Not sweet at all, but kind of smells like a nice boy's cologne who actually knows how to wear a nice amount of cologne. (Also, shout out to my best friend Jonah, this candle smells just like your car and it's absolutely beautiful. Sniffing this candle brings me back to sitting in your car drinking moldy lemonade with you.)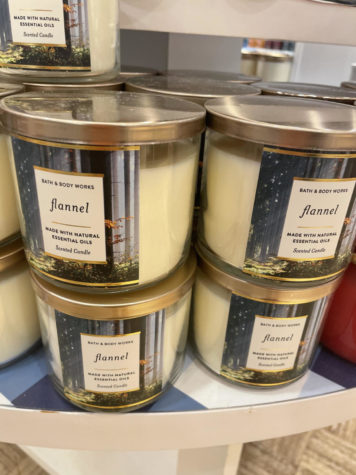 2. Wonderfall/ Sweater Weather (8/10)
B&B Website Overview: "Cool fall air. Your favorite knit. This candle. Fragrance includes Fresh Sage, Juniper Berries, Aromatic Eucalyptus, Fresh Woods with Natural Essential Oils."
Soph's Overview: I have such a love-hate relationship with this signature B&B scent. I've had prior experience with Wonderfall (also known as Sweater Weather), and it was somewhat negative. I wore this perfume literally ALL OF THE TIME during a period in my life when I dated a stu stu boy, and now all that I think about when I sniff Wonderfall, is the stu stu boy I was once associated with and my sweet heart that was broken as I wore Wonderfall. However, I am putting my negative feelings aside. This candle DOES have true potential. I really like the scent, and it's super fresh compared to the others that are musky and more complex in scents. Definitely is more 'perfumey' and 'girly' than what I prefer, but is still super resembling of fall, and reminds me of cool, fall nights.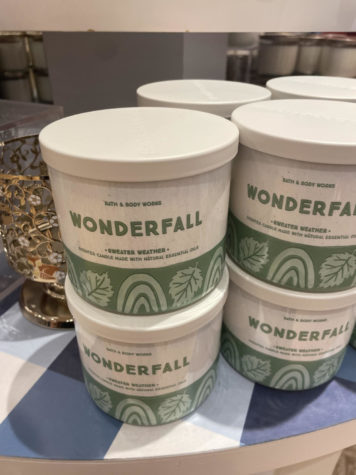 3. Palo Santo (7/10)
B&B Website Overview: "Warm and woodsy, it's the fresh start your home's been looking for. Fragrance consists of Palo Santo Wood, Warm Amber, Soft Musk with Natural Essential Oils."
Soph's Overview: I wouldn't necessarily describe this candle as 'woodsy'. When I first sniffed Santo Palo, I categorized it among the Flannel type candles, which are somewhat strong and what some people might classify as 'masculine.' However, Palo Santo doesn't scream woods and termites. Not my absolute favorite that I've ever smelled, but still a great candle that is warm and reminds you of a nice blanket on a cool, fall day.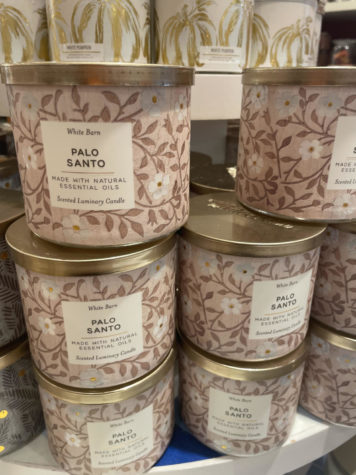 4. White Pumpkin (8/10)
B&B Website Overview: "It's a spicy, modern twist on the classic pumpkin. Fragrance includes Gingered  White Pumpkin, Caramel Glaze, Warm Blended Spices with Natural Essential Oils.
Soph's Overview: This candle goes kind of hard. I mean not like ALL THE WAY hard, but pretty hard. Like in terms of fall, this candle is kind of like a night around your fire pit shared with friends apple cider, but after awhile it gets too cold and your friends get annoying. But still is a good fall vibe. I do agree with B&B when they say it's spicy! This candle reminds me of apple cider mixed with pumpkin spice. A good go-to candle when looking for a fall scent in your home.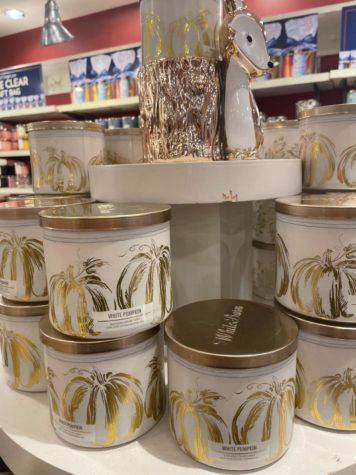 5. Mahogany Teakwood High Intensity (10/10)
B&B Website Overview: "It's the classic woodsy fragrance you love, amped way up. Fragrance includes Rich Mahogany, Black Teakwood, Dark Oak, Frosted Lavender with Natural Essential Oils."
Soph's Overview: YAAAASSSSS THIS CANDLE GIVES ME LIFE! As you can probably tell, I love the more strong and 'masculine' type candles, that smell like strong cologne or the Black Ice tree fresheners you hang up in your car. Mahogany Teakwood High Intensity is one of my favorites. Although I wouldn't classify it as a fall candle that reminds me of pumpkins and chilly weather, I still adore this candle. Mahogany Teakwood is very strong, and I can definitely smell the 'woodsiness' and lavender (which is one of my absolute favorite smells). If I were on my deathbed and an angel was sent to me and said "Sophia, what scent would you like to sniff before leaving Earth?" I would definitely give this candle and good consideration. (Also reminds me of Jonah's car for some reason.)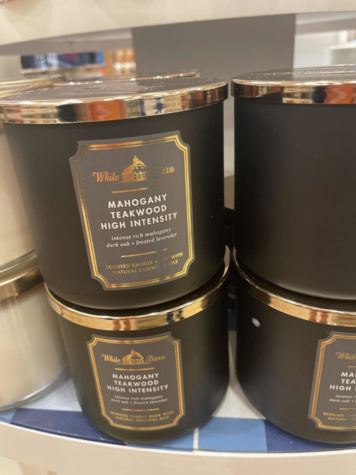 ---
I hope you enjoyed reading about my opinions on B&B's new fall candles as much as I liked writing about them! Make sure to make the most out of you fall season, whether that be spending 20 bucks a week on PS Lattes from Starbucks (couldn't be me hehe), making your room smell like a pumpkin exploded in it, or hanging out with friends around a big fire pit with some cozy blankets.