Best Netflix Series: a Breakdown
Five of the best [and shorter] Netflix series!
After doing my fair share of binge-watching Netflix series, I feel as though I am equipped enough to be presenting you with this article; I've put together a list of Netflix shows that have completely changed my standards of what a good tv show should be like. Although my taste and yours may be very different, I wholeheartedly believe if you were to open your mind and give these particular shows a chance you'd like them, or you could completely hate them and in that case please kindly disregard everything stated previously.  
#1 Extra-Curricular: Ughhhh, I really don't know how to go about explaining this without spoiling the plot. This series tells the story of a teenage boy in high school who gets himself caught up in a little bit of a sticky situation. Ji Soo, the main character is running his own business and everything seems to be going well until things take an unexpected turn for the worse when money-hungry side characters put their nose where it doesn't belong. Overall this show was soo good and definitely had my gears grinding in annoyance when things didn't go as planned. This is a ten-episode teen and crime drama series filled with unexpected twists and turns.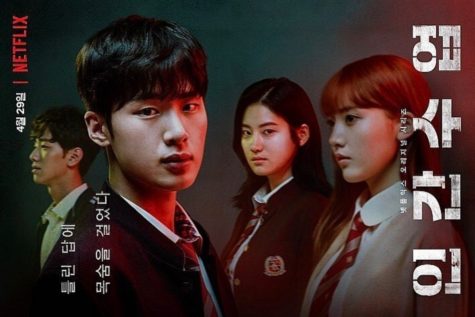 #2: Outer Banks: This is probably the show that everyone and their mom have seen and if you have yet to see it, might as well do the walk of shame back under a rock because seriously where the heck have you been? This show takes place in Outer Banks, aka, paradise on earth. This tells the story of four friends who stumble upon a shipwreck and later begin the search for what is called the royal merchant, essentially they are looking for a bunch of gold. Throughout this lovely adventure, there is lots of conflict followed by unexpected occurrences. I got to be honest though, you might as well call this show Wisconsin for the number of cheesy scenes, however, despite this, the show was so good. This 2 season mystery show is definitely something to add to your watch list.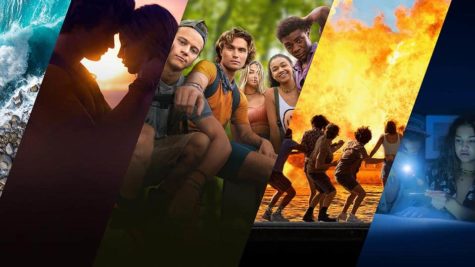 #3: Manifest: The amount of anxiousness and suspense this show brought was astronomical, but I'm here for it.  It follows a group of people who mysteriously went missing while on a plane only to return five and a half years later without aging one bit. At this point, they were all presumed dead. If you get a kick out of conspiracy theories, this is most definitely the show for you! At the moment, it is a 3 season series, however, Netflix will be releasing a fourth and final season soon.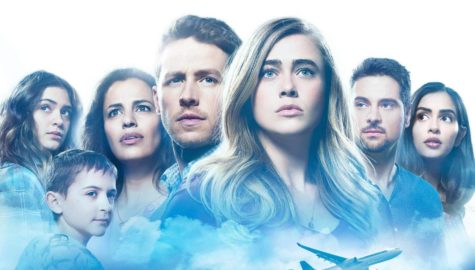 #4: Squid Games: Remember when I said that everyone and their mom has watched Outer Banks. Well, yeah that was just an understatement in comparison to this show. Netflix is literally being sued for how many views this series got. This show is sooooooooooo good. The number of o's couldn't properly tell you how great it is. It's a short nine-episode series filled with drama, suspense, and also gore. So if you don't like blood or murder, TW, and do not watch this show. If that's your cup of tea please give this show a chance! It follows a guy named Gi Hun who was mysteriously given a card with a phone number on it. He was told to call the number if he wished to participate in the games. I don't want to spoil it anymore so please just go watch it!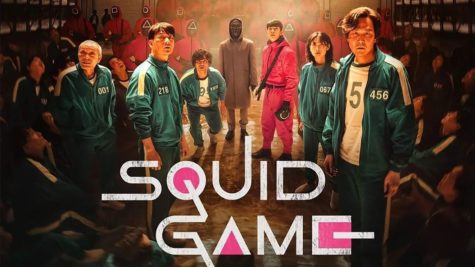 #5: Stranger Things: Although Stranger Things has been released for quite some time now and many already know about it, I can't go without stating how good of a show this is. The series is based in the 1980s and follows a group of friends who witness supernatural occurrences along with government secrets. At the moment it is a three-season series and each season gets better and better. The entire show brings excitement and eagerness like none other. The series can't be compared to any other show, the plots, and storyline presented is amazing. I've been waiting over two years now for the next season and I swear if they don't release it soon I'm suing.