Avoiding Burnout: School in May
Things that encourage me to live, laugh, and love.
As senioritis begins to kick into high gear, I'm struggling to find the motivation to live, laugh, and love. With graduation day arriving soon, things are moving so fast, yet so slow. As we count down the last few days of our required school years, I often find myself lost on what to do next. How should I be spending my last days in high school? Every day feels the same. Long, stressful, tiresome, & draining. With that being said I've been trying to lift myself up and find little pockets of peace throughout the day. What changes can I do to my routine to brighten my mood to lift my drowsy & lazy spirits? A fellow Plume writer, Sophia, gave me this idea: To simply list out some of the things that make you happy at the moment. They don't have to be huge, but also the little things that can put a small smile on your face. This is an effort not only to lift up my spirits but to uplift struggling seniors as we navigate through our final days.
Developing a Skincare Routine
There is a huge misconception that only the ladies do skincare but I believe with a good skincare routine, regardless of gender, your day will be a whole lot brighter. Recently, I've taken a big interest in skincare. Finding the right products to soothe & clean my skin makes me happy. Yes, I'll admit a splash of water in the face may get the job done just fine but there's nothing as good as having a skincare routine and sticking with it. Personally, I've been loving the brand The Ordinary. It's affordable & there's a variety of nice products. If you're looking for changes in your routine, skincare is def a good place to start!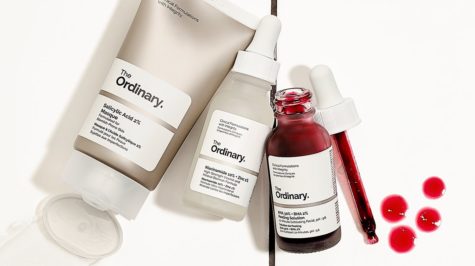 Taking Time to Read
Reading. Bleh, I know what your thinking, reading is for losers. Unfortunately for me, you may be right, however, with a good book, your anticipation & angst can go up a lot & ultimately leads to high spirits. Personally, I like reading romance & mystery books, & no I'm not talking about Wattpad fanfictions, we're passed that stage. Been there, done that, got the T-shirt. Reading, as everyone says, is sort of an escape from reality. So when I'm reading my next romance novel I like to pretend that this will be me & my hallway crush one day, you know,  running off into the sunset holding hands & whatnot. Anyway, go invest in a book.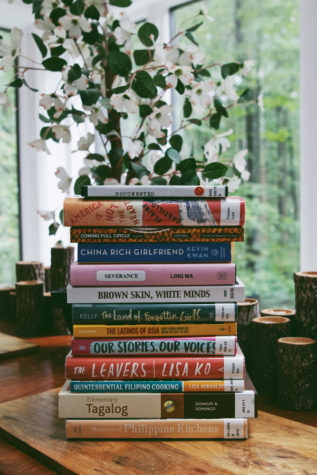 A Solid Meal
Pancheros. My love for big yummy Pancheros burritos is a forever type of love. When life gets me down, Pancheros is the one to pick me back up again. That delicious lime zested rice, pinto beans, and chicken hits the spot. Don't even get me started on the spicy verde sauce. mmmmmmm. When life brings you tears, get Pancheros. I'm Kalynn & I approve this message.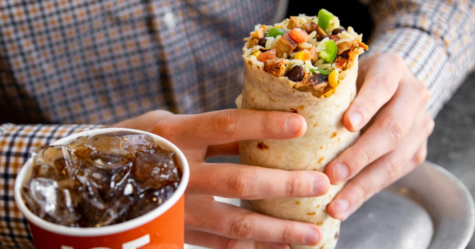 Take in Live Music
Although this isn't little, recently I've been going to a few concerts. I have a newfound love for seeing my favorite artists in real life. It's a very exciting experience. And there is absolutely nothing more amazing than experiencing BTS live. It definitely puts a bullet in my paycheck, but every penny is well worth it. The vibe & atmosphere are so thrilling & I can't wait to experience it more this summer! If you have the chance to see your favorite artist live, do it! YOLO
.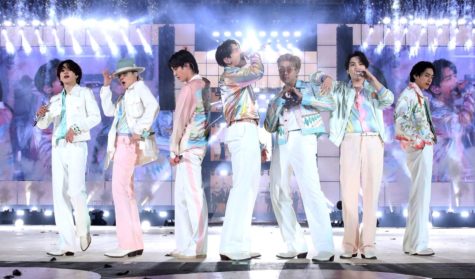 Relax in Bed
My bed. My bed comforts me through all my hard times. By my hard times, I mean every day after school when I'm completely drained. Recently I even got a new comforter & that thing is like heaven on earth. I feel like I'm floating on cloud 9 when I'm wrapped up in it. It's a pretty sage color & it makes me so happy. Although, the rest of my room … not so much. I really need to get to cleaning. Please go invest in a new comforter set, I promise it will boost your serotonin.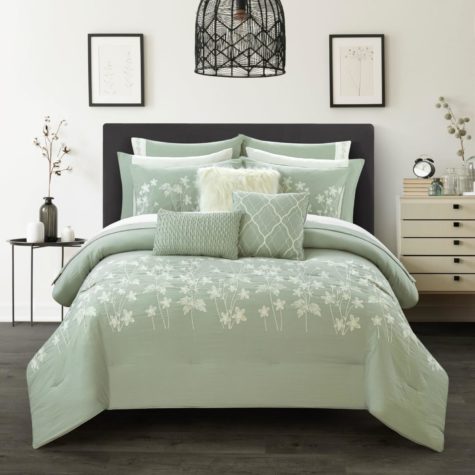 Last but not least, my friends. Throughout my high school years, I've had many great friends come and go, and I am so incredibly thankful for each and every one of them. Every day, my friends never fail to teach me life lessons & be someone to lean on when needed. As my final high school days are passing, it's sad that I will be leaving some behind. I'm very grateful for all the amazing memories we made in school together. Make sure to appreciate every moment with friends! Also, sorry I kind of turned this into a personal diary…what is this, a blogging website? Lol sorry! But I am really going to miss writing for the Plume.  Love you, bye!