7 Shows to Binge Watch on Netflix
Looking for a show to watch on Netflix? Tired of scrolling through your Netflix home page just to find shows you have already watched? Let's dive deeper into this mystery of shows you have been missing out on.
Number 1- Stranger things 
Of course, this series has to be on this list! You might have already watched this series since it's been on Netflix since 2016. As of May of this year season, 4 has been released. Let's follow these teens on their journey to give their friend Jane the life that she deserves, … oh and I guess saving the world while they're at it.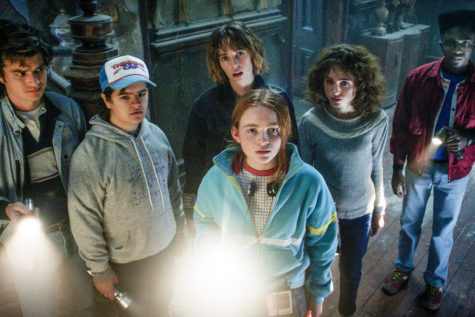 Number 2- Cobra Kai 
"Karate for defense only!" If you have watched 1894's Karate kid, then this is for you! Cobra Kai is a series spin-off of the original series, Daniel and Johnny have grown to be wonderful adult men,.. well kind of. Daniel is the best car salesman probably isn't what you were expecting, actually, no one was expecting it. Same with Johnny being a drunk living from potato chips, …maybe we were expecting that. Follow their journey of bringing karate back!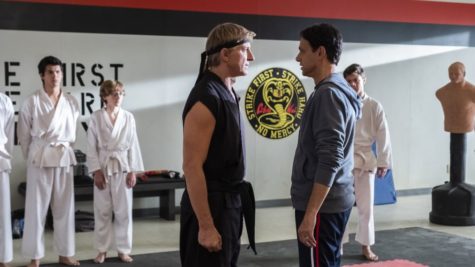 Number 3- Umbrella Academy
After Sir Reginald Hargreeves adopts 7 children with special powers, and he trains them to be heros. Later there Father passes away and all of his six adult children come back together for his funeral. While finding clues on his death they find out the world really is close to the end of time. Now these children who aren't that fond of each other have to work together to save everyone. The perfect show to binge watch as it has 3 seasons out now!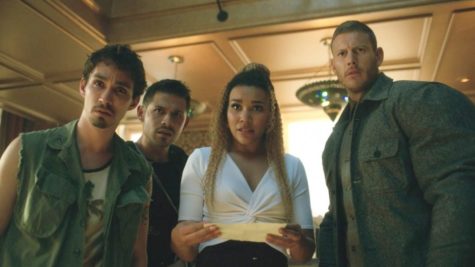 Number 4- Squid Game
This popular series has taken the world by storm. Emmy Award winner for "outstanding lead actor in a drama series" actor Lee Jung-jae, plays Seong Gi-hun in this series where players gather to play a series of games for 4.56 Million dollars. Little did they know that theses aren't just any games. These are games of survival, let the last man standing win!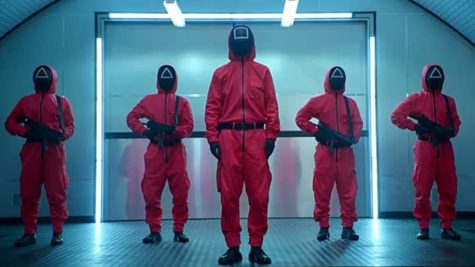 Number 5- All of Us Are Dead 
Back again with another popular Korean series, Zombies are back!  This series came out this January and it was the talk of the town. Teenager Nam-ra goes to school like any other day, her school day comes with its set of drama but that is the least of her worries, the students have been turned into zombies! Nam-ra and her friends have made it there mission to survive in a school filled with zombies and no adults.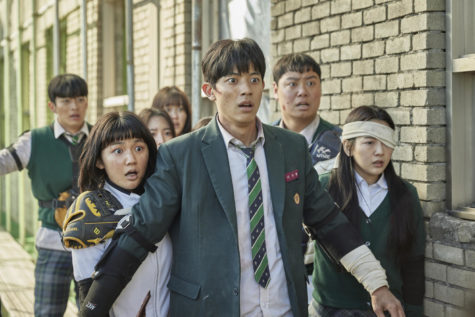 Number 6- Money heist
Another popular streamed show is this Spanish series. The guards in Squid Game aren't the only ones rocking the all red look–these criminals set out to rob a bank and take hostages, but it isn't that easy. Watch as they fight multiple problem that go wrong in in evil plan, build relationship and fight against losses.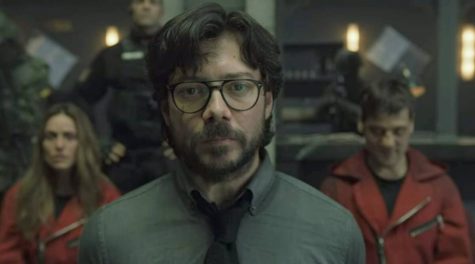 Number 7- The 100
This one might be a old one but its a good one! After a Nuclear Apocalypse a community of people live on a space ship for 97 years, but once they realize that there air supplies is getting short, they cant afford to execute anymore people. They send teen delinquents down to earth to see if survivable, but they weren't arrested for nothing. Follow these teens as they survive in a place they have never experienced before!