Agatha Christie's novel, "Hallowe'en Party"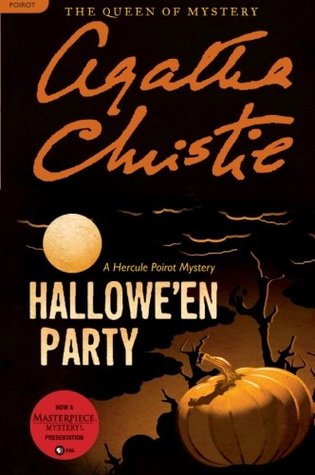 The queen of mystery "Agatha Christie" – I love her books. Nobody guesses the ends of stories, that's why her books have been loved for a long time. Christie was educated directly by her mother, Clara, and it was her mysterious beliefs related to education that had a great influence on young Agatha. For example, her mother believed that "it would be better if she could not write until she was seven years old." As a result, Christie was slower to read than her average child, and she could not  write satisfactorily until her father helped her with writing letters.
Most of her books are kind of mystery, detective stories. Among them, "Murder of Ackroyd," "Murder on the Orient Express," "AMC Murder Case," "And Then There Were None," have been published across centuries and the world popularity is high too. Many movies have been filmed based on her books.
I know a book written by her for this spooky season. The book is titled "Hallowe'en party". At a Hallowe'en party, Joyce – a hostile thirteen-year-old – boasts that she once witnessed a murder. When no-one believes her, she storms off home. But within hours her body is found, still in the house, drowned in an apple-bobbing tub. That night, Hercule Poirot is called in to find the 'evil presence'.
The story is a mixture of mystery and Halloween, and it's very exciting. I'd recommend checking out this this book and let's prepare to be addicted to the queen of mystery, Agatha Christie.