Teacher Feature: Mrs. Maberry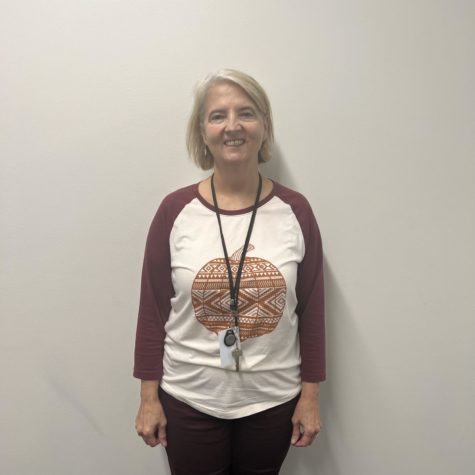 Q: Tells us a little bit about yourself?
A: My husband's name is Kent and we have been married 39 years. I have two wonderful sons and two beautiful daughters-in-law. My oldest son Seth is a teacher here at CCHS. As a family, we love camping and hiking. I love to read, especially historical fiction.
Q: What is your favorite thing about teaching?
A: I am privileged to work with students from many different backgrounds. Everyone has a story, and I love helping them find their voice so they can share it.
Q: What made you want to teach ESL?
A: I had the opportunity to substitute for adult ESL classes several years ago and loved it. Our church also had an international Bible study class and it was so rewarding to help them not only with the language but how to navigate through life in another country.
Q: What job would you do if you weren't a teacher?
A: That is a tough question, maybe a constitutional lawyer, or work for the National Park Service.
Q: What keeps you motivated to teach?
My students, never a dull moment!! I have truly loved working with so many different students and families through the years.
Q: How is it working at CCHS?
A: I have really enjoyed working at CCHS. I have awesome students and the staff have made me feel so welcome. I loved being a mom and teacher to both of my boys. Now to have a son who has chosen the noble position of teacher and to be able to work with him is truly a blessing. I feel I've come full circle in my teaching career.