South Korea Halloween Tragedy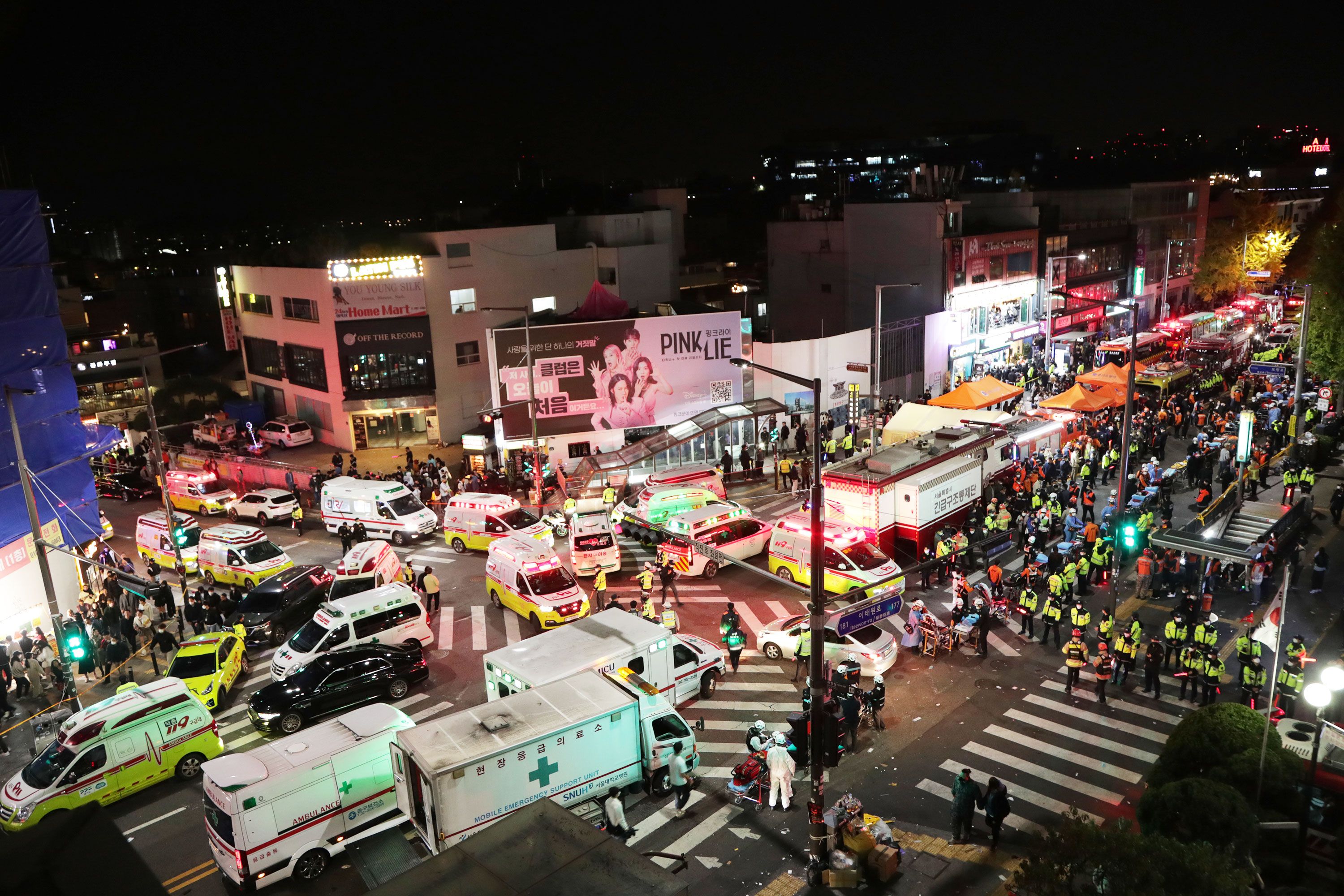 On October 29, 2022, what started as a joyous Halloween street festival ended with screams when a crowd crush occurred during Halloween Festivities in Itaewon, South Korea, as first responders desperately tried to revive dozen of victims.
An estimated  100,000 people had gathered in Itaewon for the biggest Halloween event since the start of the Covid-19 pandemic.  The tragedy occurred when thousands of people from each side of the street were going into an alley that was just 14 feet wide it was so jam-packed with people that they could barely walk, 156 people died and about 198 people had non-fatal injuries.
Authorities have collected over a ton of their personal items found at the site of the incident and stored them in a gymnasium, their Halloween costumes, shoes, and bags lying there for grieving families of the victims and survivors to claim.  The entire country is in a state of shock and despair but they are also angry and demanding answers.
South Korean President Yoon Suk-Yeol visited a memorial for the victims of the crowd crush in Seoul, President Yoon declared a period of national mourning on October 30.