How to Find Your Dream Job
Are you struggling to find your dream job? Don't know what you really want to do? I understand. In this article, I will summarize job options to help you decide which one you like best or pick the best one if your struggling to chose between two options(like me!). I hope this article benefits you in some way!
5 Most in Demand Majors (as per 2022):
[salary- per year]
1. Nursing
Nurses work in the healthcare industry and take care of patients through their recovery journey. There are different types of nurses, like Surgical Assistant Nurses, Registered Nurses, and Certified Nursing assistants.
Growth rate 2021-2031: 6%
The average Salary for Nurses: $30k-$180k 
Highest: Certified Nurse Anethiest about $200k
2. Computer Science
With a computer science degree, you can be a software developer, web developer, designer, videogame designer, and many more system-related professionals. This is a rapidly growing field since computers are becoming more and more important in the contemporary world.
Growth rate 2021-2031: 21%!!!
Average Salary: about $78k
Highest Salary: Software Developer $60k-$150k
3. Financial Science 
Finetech focuses on applying software and hardware to financial aspects. This is a rapidly growing field with so many options to choose from. You could be a developer, marketing manager, or data analyst with a major in fintech.
Growth Rate(2022-2032): 25%
Average Salary: $129K(Range-$90k-$200k)
Highest Salary: About $140K(Blockchain Developer)
4. Business
Business-related jobs mostly focus on administration, organization, and management. You can get into accounting, entrepreneurship, human resource, and many more with a business degree.
Growth Rate 2021-2023: (management) 8%
Average Salary: $80k 
Highest Salary: $125K
5. Engineering 
Engineering is a vast field with so many exciting and fascinating subfields like Aerospace, Chemical, petroleum, and Industrial engineering. Engineering is the use of scientific principles to design and build machines or structures. Engineering has been and will continue to be an important and inevitable part of daily life.
Average Growth rate(2020-2030): 9.4%
Average salary:$8
Highest salary: $100k-$200k (petroleum engineering)
Ideas depending on Interest: 
If you want to be showered with loads of cash every day:
Business

Finance

Law

Engineering

Healthcare!
Jobs for Creative people:
Photography/Videography (yes!)

Production

Graphic/Web Design

Fashion

Interior Design

Music

Artist

Journalism
Jobs Travel Lovers:
Influencer

Photographer

Journalist

Translator

Chef

Tour Guide
Jobs for Bookworms:
Librarian

Editor

Copy Editor 
Jobs for people who like History:
Archeologist

Historian

Archivist 

Academic Researcher
People Science geeks:
Physics: Lab technician, Engineer, Research, Astrophysicsyt, an atomic physicist
Chemistry: Anesthesiologist, Biochemist, Cardiologist, Chemical Analyst
Biology: Vetneraian, nurse, biotechnologist, Microbiologist, Research scientist, forensic scientist 
People who like Space:
Astronomer

Aerospace engineer

Astronaut

Space technology

Aeronautical science

Aerospace and occupation safety
Tips to Find your Dream Job:
Grab a piece of paper and write down everything you like to do, including your hobbies. Ask yourself which one out of the list you would want to do for the rest of your life. While doing so make sure you decide solely based on interest.

Take a quiz online

If your struggling to chose between two careers, write down the pros and cons of both of them and then decide which one you want to do. 

Know your motive. Know what you're looking for in your dream job. Be it job security, satisfaction, or pay. When you know what you want, it's easy to decide. 

If none of these helped, then ask the people around you. People who know what you're good at and know what you like. If you like any of their suggestions, first do some research. DO NOT let anyone force you to be something you don't like. 
And most importantly, don't overthink it. More often than not, the answer is right in front of us. I know the question "What are you going to be when you grow up" has traveled with us since the day we spoke our first words and it can be stressful. Do something that you'll wake up every morning and feel happy and proud about. 
Leave a Comment
About the Contributor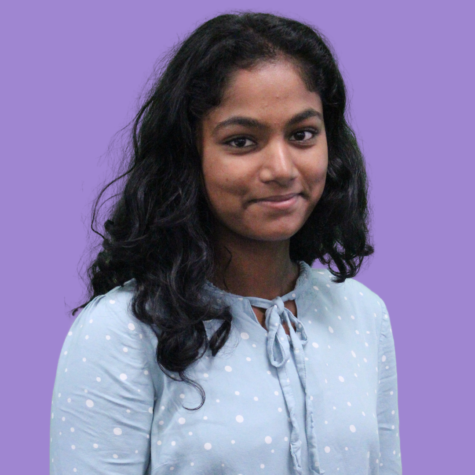 Prinitha Sivaselvan, Plume Staff
Prinitha Sivaselvan is a sophomore at Capital City High School.  She is a part of the Plume Newspaper staff, and CCHS girls tennis team. Prinitha loves...