We Tried All Of The Liquid Death Sparkling Water Flavors
Liquid Death is a water and sparking water company that originated in Austria. Their mission statement is to "make people laugh and get more of them to drink more water more often, all while helping to kill plastic pollution." I am once again joined by Christian Garza and Justin Yacob to rate each of their sparkling water flavors. Each drink will be rated on the initial reaction, its ability to quench thirst, taste, and sparkle.
Sparkling Water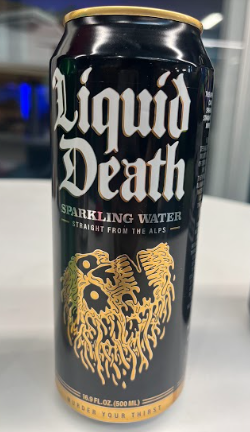 Initial Reaction
It's quite edgy but we all really appreciate the art. The white gold and silver and black really complement each other. A lot of bubbles. Smells like nothing
7/10
Taste
Not bad for sparkling water. We would rather have normal water but we wouldn't be upset with this.
5/10
Thirst Quenching Ability
It would take a while to go down. It's a drink that you sip.
3/10
Sparkle
A very nice sparkle. Very nice bubbles. Not too much, not too little.
8/10
Overall Rating
5.75/10
Severed Lime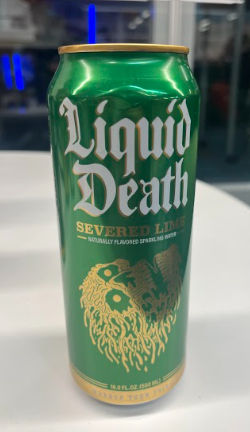 Initial Reaction
We absolutely love the color. It reminds me of a good St Patrick's day party. It smells like Sprite. We have high hopes.
8/10
Taste 
We really like this one! It's like sprite without sweetness. This could be a great alternative to drinking soda
8/10
Thirst Quenching
This will absolutely quench your thirst. It goes down very nicely for sparkling water.
6/10
Sparkle
It was a low sparkle but it still was a nice touch.
4/10
Overall Rating
6.5/10
Berry It Alive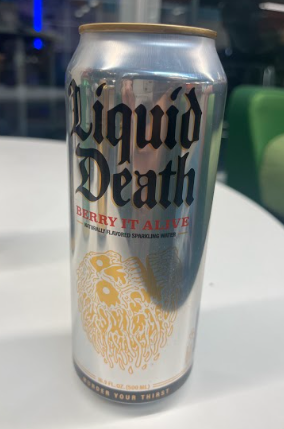 Initial Reaction
The name of this one is so cool! the red is also very nice. But the can of the color hides the logo. If red was added within the scull that would be preferred. Smells like raspberries. Very clean.
4/10
Taste 
This one has more of a carbon taste. The only way we could describe this one is that it tastes like you're smelling berries.
7.3/10
Thirst Quenching Ability
If we just got done exercising this isn't the drink to grab.
4/10
Sparkle 
There's not a crazy amount of sparkle.
4.5/10
Overall Rating
4.95/10
Mango Chainsaw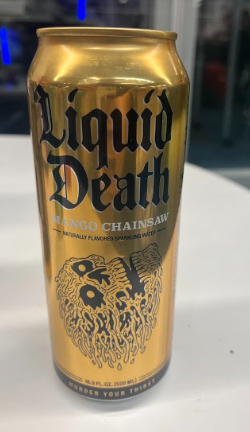 The black skull is sick but we don't know how we feel about the gold can. It doesn't scream mango at all. We are almost getting pineapple from the smell. It's almost like it's just a general fruit smell.
3.5/10
Taste
What in the actual heck? It smells like mango and tastes like coconut. This one goes through phases.
3/10
Thirst Quenching Ability
I wouldn't want to drink this after running a mile.
3/10
Sparkle
Does not complement weird flavors.
5/10
Overall Rating
3.625/10
After lots of burbs and weird looks from Mr. Lindquist, we have determined that Severed Lime is the best flavor of Liquid Death Sparkling Water.