Staying Break During Christmas Break
During Christmas break, it is very easy to stay in bed for days and watch the time run out. Though it's great to rest up to prepare for the next semester, you should take advantage of the limited free time! Here's a list of ways to keep yourself busy.
Take Advantage Of The Snow!
Jefferson City is going to have a snowstorm starting this Friday. You may think that you have to stay home but take advantage of it! You're never too old to go sledding! My favorite hill in Jefferson City is the one behind St. Joe. If you're a little short on money after buying Christmas presents, you could also walk door to door shoveling driveways!

Take The Time To See Familiy
No matter the relationship with your family you should spend some of this time with them. High school is only so long and many students will be moving out of town. It could be as simple as watching a movie! If you have several family members going bowling at Strikers could be a great option.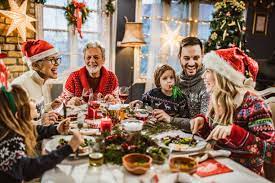 Live Your Hallmark Movie Truth
Though it may be cheesy, give it a chance. There's nothing better than going ice skating than warming up with hot chocolate. You could also go and look at Christmas lights. The festival of lights at Binder Park is a drive through light show. It opens at 6 PM and closes at 9 PM. They will be open through December 31st.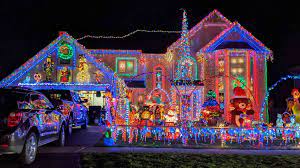 Have a great break, Cavs!