Roaming Reporter: JQ's On High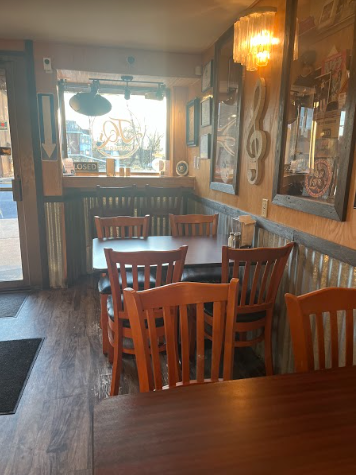 Since 2017, JQ's On High has been slinging everything from pulled pork made in-house to street tacos. They are located on the corner of East High Street and Ash, next to The Mission and Prison Brews. Since they opened I have been a frequent customer. There is a reason I always come back.
Environment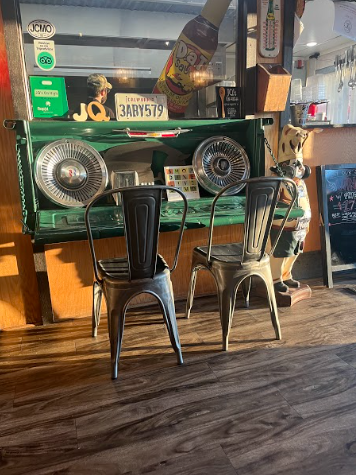 Walking in the front doors feels like walking into a classic southern BBQ hole in the wall. Every inch of the restaurant is covered in colorful, vintage decor that truly brings it to life. My favorite piece is the ford truck bed that has been converted into a table. As the sun was setting during my meal, the light through the window gave the restaurant a warm and welcoming glow. The customer service was excellent. Everyone behind the counter is friendly and eager to answer any questions you may have.
Food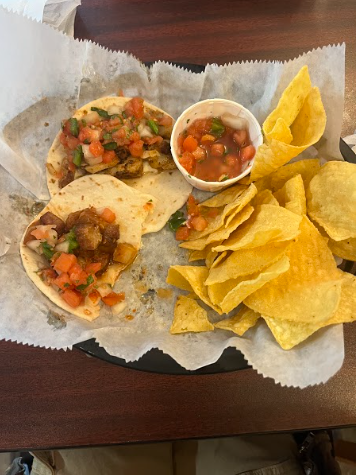 This time coming in, I had the Wango Tango Phish Tacos and the "D.A.T" Tacos. Both tacos came with fluffy flour tortillas. They also have gluten-free corn tortillas which is a plus! The "Phish" tacos are filled to the brim with cod, pico de gallo, and a creamy homemade tartar sauce. These flavors together create a wonderful balance. The acidity of the pico blends with the cod perfectly. The "D.A.T" tacos are the way to go for anyone who loves subtle spice. They also have Pico De Gallo. The crispy fried pork belly and "D.A.T" sauce are what really make them stand out. These tacos were so good, I forgot to take a picture. Previously I have also tried the Smoked Jumbo Wings and the Hellz Bella Non-Burger. Both are absolutely amazing and the "Bella" is perfect for non-meat eaters!
Overall Experience
The vibes, service, and food are immaculate. There is such a comforting feel to this place. Supporting local businesses has always been a passion for me, and JQ's On High makes it easy!