Roaming Reporter: Chick-Fil-A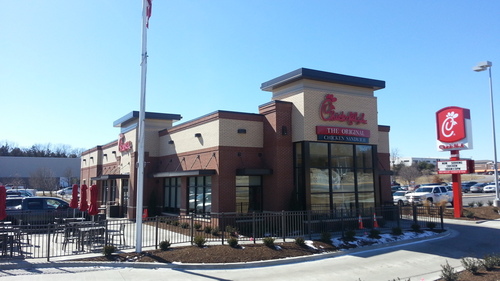 Chick-fil-a is an American fast-food restaurant, it is located at 3407 Missouri Blvd, Jefferson City MO.  Chick-Fil-A opens at 6:00 AM and closes at 9:00 PM.  They are open from Monday through Saturday only not Sunday.  There are dozen of items on their menus you can choose from.  That includes grilled and breaded chicken nuggets, spicy or nonspicy chicken sandwiches, grilled chicken sandwiches, salads, grilled wraps, desserts, and so much more.  So much to choose from, also their food is fresh, especially their chicken.
My favorite thing about the restaurant is the environment, the employees are nice there and also their food is good.