What's in Your Backpack?
A burning question for CCHS to answer
Now that it is October, students have had a chance to get rid of things in their backpack that they have found they don't need; however, this also gives us time to collect random things too. During the past week, I have been asking students, "What is the strangest, quirkiest thing in your backpack?" And here are some of the best answers.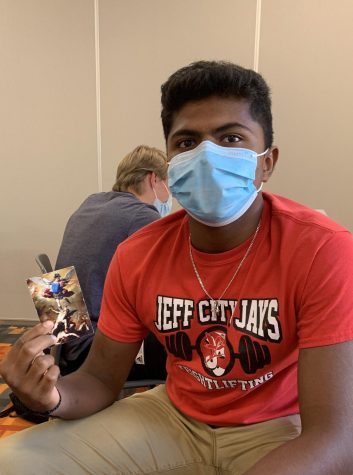 "This notecard kind-of-thing, it has the picture of Michael the Archangel with a little prayer on the back. Just a little spiritual stuff." – Visshva Anto, Junior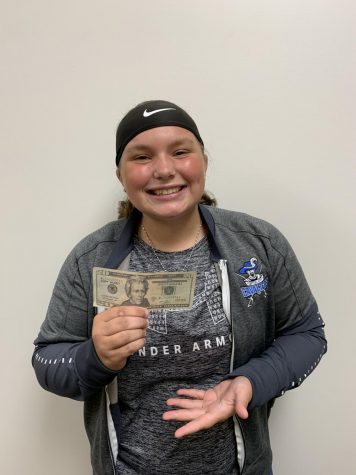 "My fake twenty-dollar bill. One day we were on the third floor and [a student] started throwing fake twenty-dollar bills off and I didn't know they were fake. So I just saw money raining, and I went to the first floor and got one, only to realize it was fake." – Alexis Libbert, Freshman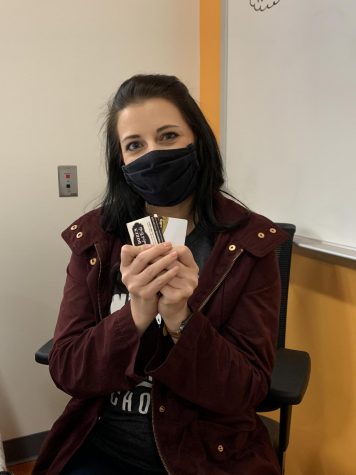 "My mom really likes my dog, so she gives me all kinds of little gift cards to places like Pet Smart and stuff. And I have it in my bag because I don't ever make it to those little stores." – Ms. Aspey, English Teacher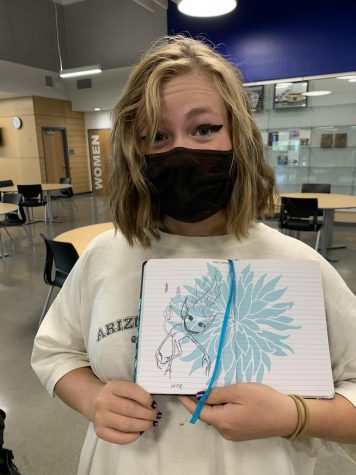 "I have a pretty cool picture that I drew of a Will o'the Wisp that looks kind of creepy. I did it for Inktober (a drawing challenge where you are given a prompt every day of October to draw). Day Two's prompt was "Wisp" and I thought it would be pretty cool." – Shelby McDonald, Junior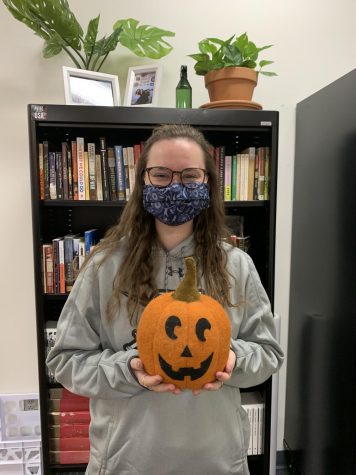 "Right now I have a fake pumpkin because I'm going to put it in my classroom later. So I have one just chilling in there." – Ms. Kiehl, English Teacher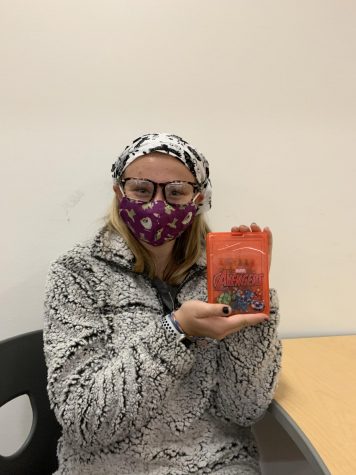 "I have a mini, little Avengers Coloring book. Just for giggles. I think I originally got the case to put notecards in and then I just kept the coloring book in there." – Elie DeFeo, Sophomore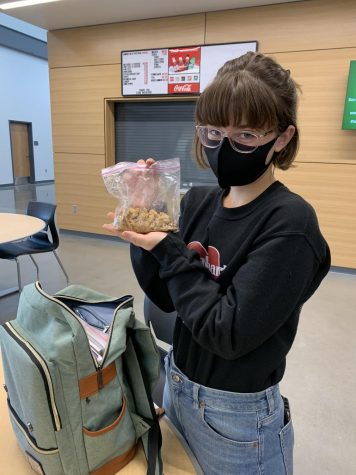 "Ms. Patty gave me a bunch of cookies and I forgot they were in my backpack. And now I just have this in my bag." – Allie Schenewerk, Sophomore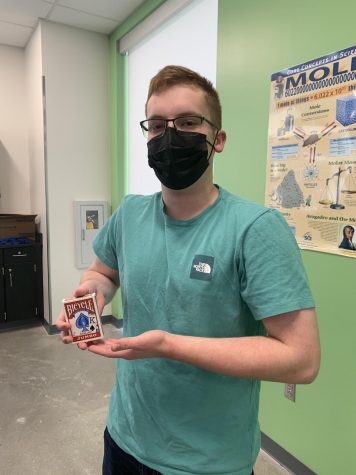 "I have a deck of cards in there, that's probably it. I don't know why." – Peyton Moon, Junior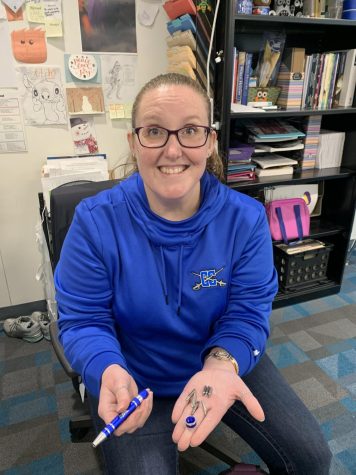 "This is a tool that I can use if I ever need to open anything. It has a Philips screwdriver, a flathead [all of that stuff]. Especially for Speech and Debate, because things break." – Mrs. Harkins, Social Studies Teacher and Assistant Speech and Debate Coach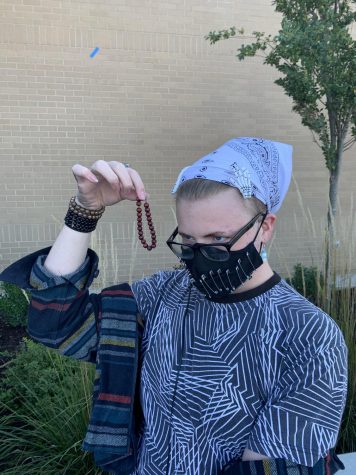 "A woman scammed me out of this bracelet in Chicago at the Bean (a public sculpture) in 2018. In the seventh grade, I was with my sister, and this woman came up to us and said, 'Donate money for the Church?' And I was like, 'Umm, what?' And she said, "I'm collecting money for a church donation; I will give you a bracelet.'  And I was just like, 'Ummm,' and started pulling out my wallet. I didn't want to give her money because it's my money. And then she said, "Twenty dollars, thank you." And she gave me a bracelet. I was very panicked."
 – Roan O'Donnell, Sophomore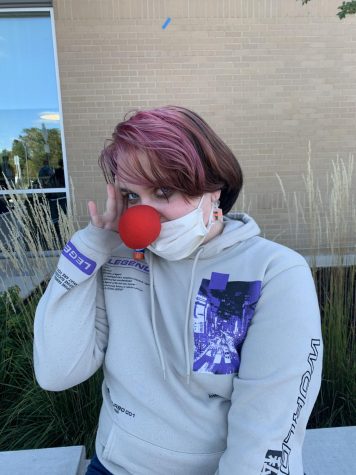 "I have a collection of clown noses that I carry around everywhere. They help identify the clowns." – Jillian Lindsey, Sophomore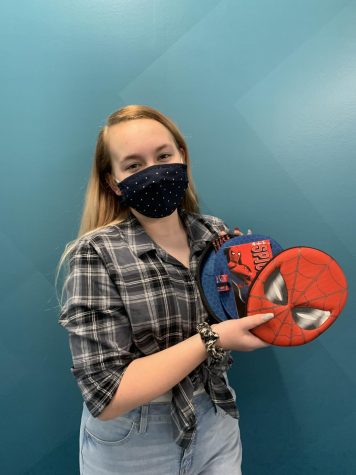 "My favorite thing in my backpack is my Spider-Man stationery because I'm definitely obsessed with Spider-Man, and it's a problem." – Payton Tipton, Freshman