Spotify Vs Apple Music
Spotify and Apple Music are two of the most popular music streaming services available today. And each platform offers a range of positives and negatives to users based on their preference for service. Spotify's main pros include its wide availability across multiple platforms, including desktop, mobile, and smart speakers. It also has a large and diverse library of songs and podcasts, as well as personalized playlists and recommendations based on listening history. Additionally, Spotify offers a free, ad-supported version of its service, as well as a variety of subscription options at different price points.
I personally enjoy using Spotify daily. The overall dark look of the entire app is a nice vibe, the playlist, and very easy to make and share, and there are even personal mixes made for every user individually based on a specific aspect of their music history. Additionally, I have paid for Spotify premium for the last two years and have not been disappointed with the experience, unlimited skips for your music and Spotify offers all premium members the ability to start a listening session, which upon being started can be converted to a link that you can share with up to five friends. I enjoy this feature the most. Being able to listen to music with others at the same time is fun to explore the music taste of those close to me and enjoy our mutual artist.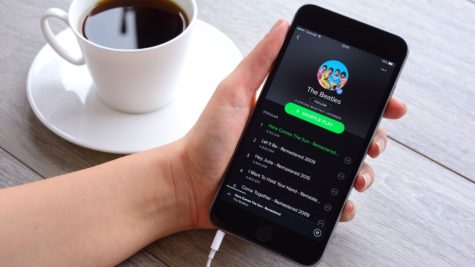 However, one of the main cons of Spotify is that it has a relatively high number of ads on the free version of the service. Additionally, certain features such as offline listening and high-quality audio are only available to paying subscribers. Making it somewhat difficult for those who do not want to pay for premium to have an excellent and personalized experience.
Apple Music offers a large, diverse library of songs, albums, and music videos. It also has a number of exclusive releases, and features live radio stations and a human-curated music selection, compared to the auto generated genre playlists made by Spotify. Additionally, Apple Music integrates well with other Apple products such as iPhones and iPads, making it easy to use.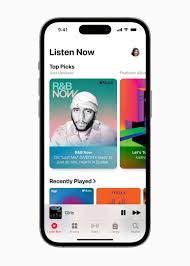 I have also used Apple Music before and the experience wasn't too bad, having music videos directly integrated into the platform is kinda cool compared to the live canvas that Spotify has on most of their songs. I thought it was a nice touch. Despite the small lack of compatibility, it isn't a bad choice. That being said, one of the main cons of Apple Music is its lack of availability on non-Apple platforms, such as Android devices. Additionally, it provides less podcast support than Spotify so those who enjoy listening to podcasts on their streaming services may not be able to use Apple Music and there is Limited integration with other non-Apple products as the platform is made and offered by Apple.
In conclusion, both Spotify and Apple Music have their own unique features and offerings. Spotify has a better free version and is available on more platforms. Apple Music has better sound quality and exclusive content. The choice of which one to use will depend on your personal preferences, seeked experience, and which platform you just prefer out of both.