Personal Hobby Feature: Saja Ben Mahmud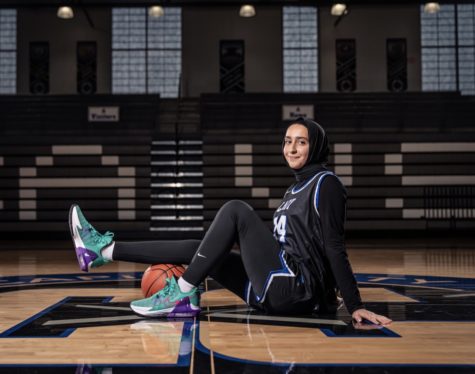 Saja Ben Mahmud, 9 grade
Q: What is your hobby? How long have you been doing this hobby?
A: My hobby is basketball and I've been playing since fifth grade
Q: What do you enjoy most about your hobby?
A: What I enjoy most about my hobby is that I can hang out with my friends and learn more and get better at the sport.
Q: What is something people would not expect to come with a hobby like this?
A: sometimes teammates can be rude, when a member shoots a shot and misses the other members get mad.
Q: Does your hobby interfere with your work/study/personal life?
A:  Yes it takes most of my time when we have games it messes with my schedule.  Sometimes we have practice in the morning or in the afternoons which messes with my sleep schedule.  And I don't have enough time to do my schoolwork.
Q: Do you foresee yourself doing anything related to your hobby in the future: Say a few years from now?
A:  Yes I do see myself playing this sport still and maybe also becoming a basketball coach.