My Top 5 Animated Disney Movies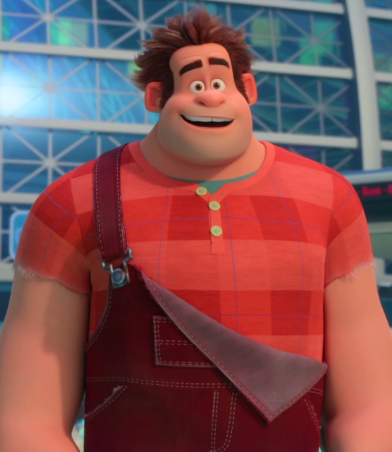 No matter how old I get, I will always love animated movies. I will always be a kid by heart. In this article, I will be reviewing my Top 5 animated Disney movies. How will it stack up? Leave a comment if you agree or have disagree!
5. Wreck it Ralph
Released October 29, 2012
Description: Arcade-game character Wreck-It Ralph is tired of always being the "bad guy," especially when he is losing to his "good guy" opponent, Fix-It Felix. After decades of seeing all the glory go to Felix, Ralph sets off on a game-hopping trip to prove that he has what it takes to be a hero. 
Why I like Wreck it Ralph: I love the humor in Wreck it Ralph and the message that people are never what they see to be.
4. Up
Released May 29, 2009
Description: Carl Fredricksen is a 78-year-old balloon salesman, that has big dreams. When he embarks on an mission of tying thousands of balloons to his house, he flies away to South America. But things go awry, when Carl discovers a little boy named Russell hidden aboard his balloon-powered house. 
Why I like Up: Up is such an emotionally intense movie. You ride a rollercoaster of emotions watching the movie.
3. Luca
Released June 13, 2021
Description: Set in a beautiful seaside town on the Italian Riviera, this is a coming-of-age story about a boy's unforgettable summer. The story follows Luca, and shares his adventures with his newfound best friend. But behind this unforgettable summer is a deeply held secret: Luca is a sea monster from another world just below the water's surface.
Why I like Luca: I like Luca because it's such a simple movie that you ever get tired of watching.
2. Encanto
Released November 24, 2021
Description: Encanto tells the story of the Madrigals, an extraordinary family who live hidden in the mountains of Colombia in a charmed place called the Encanto. The magic of the Encanto has blessed every child in the family with a unique gift, that is every child except Mirabel. However, when the magic surrounding Encanto is in danger, she soon may be the Madrigals last hope.
Why I like Encanto: I love the songs in Encanto. They are extremely catchy.
1. Coco
Released November 22, 2017 
Description: This story follows young Miguel and his dreams of becoming an accomplished musician like his idol, Ernesto de la Cruz. Desperate to prove his talent, Miguel runs into trouble and finds himself in the Land of the Dead. There he meets a trickster named Héctor, and the two new friends embark on a  journey to unlock the real story behind Miguel's family history.
Why I like Coco: I like Coco because it has wonderful music with brilliant writing and shows the importance of knowing about your heritage and culture.