10 Things to do over Spring Break
Let's be honest, breaks are too short. Winter, summer, spring. One part of the reason it feels so short is that we don't do much during those days or we didn't have time to fully enjoy what we were doing. The second reason is that it is short. Spring Break especially. Does one week compensate for all the essays, projects, assignments, quizzes, readings, presentations, and tests these few months?  So what can you do? To make this break feel a little longer and a little more engaging than last year?
Outdoors:
1. Shopping!
Spring collections are piling up and now is your chance you get a hold of them. With all the time you have, you can buy all the things you've always wanted to get.
2. Camping!
The weather is beautiful for a nice campout, it's a great way to make your break less boring. Spring is the perfect season for camping without having to worry about the weather being too hot or too cold.
3. Amusement Parks!
This is another great outdoor activity during spring as the probability of rides getting canceled due to weather is relatively low. Also, flowers!
4. Sports!
If you are a pro athlete or have never been an athletic person, spring break is when you can finally get outside to practice or try out your favorite sport.
5. Local Attractions
With the cold weather finally dying down, local parks, memorials, and sightseeings start to open to the public. This would be a great time to go give them a visit as summer could bring more crowds and soaring temperatures. The Missouri Military History Museum, The Missouri Penitentiary, and the Binder Park are some cool local attractions.
Indoors:
1. Cleaning!
It never springs without cleaning. With ample amount of time, you can finally sort things out, clean out your room, wardrobe, closet, etc and get ready for summer!
2. Redo your room
You know how you have saved so many room decor ideas from Pinterest or just have come up with plenty that you haven't had the time to bring to life? This is your sign. Do not miss this chance.
3. Pick up a new Skill
Back to the quarantine days! Google has so many results for "Skills to Learn in one week" so pick one and try to be consistent so you'll have something to flex on when you come back. Some skills can also help you later in life, you never know.
4. Catching up
I know we all have something to catch up on, school, work, tv shows, family/friend drama, etc. Now you have one whole week to do it.
5. Customize your phone
This is something to do when you are bored out of your mind and have tried everything I mentioned above. If you like everything around you including your phone to be aesthetically pleasing according to your taste, make use of this free time to do so. There are plenty of apps for customizing your phone and the latest update on the iPhone does a great job with it as well.
Hope this helps to make your break feel a little longer!
Leave a Comment
About the Contributor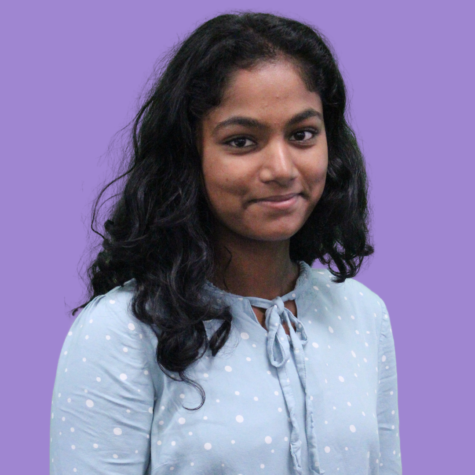 Prinitha Sivaselvan, Plume Staff
Prinitha Sivaselvan is a sophomore at Capital City High School.  She is a part of the Plume Newspaper staff, and CCHS girls tennis team. Prinitha loves...