We Tried The New Liquid Death Tea flavors
Liquid Death released their line of teas in March of 2023. Instead of using normal sugar, the sweetness comes from 6 grams of agave. Each can is jammed packed with B vitamins. Lastly, there is 30 mg of caffeine for a little pick-me-up. Today I am joined by Justin Yacob and Christian Garza to taste test these new products.
Grim Leafer
Initial Reaction
The drip effect makes it pop out which is really pleasant. The logo all around has always been wonderful and the use of the gold makes this can stand out. The smell just seems like a stronger sweet tea.
8/10
Taste 
This is not grandma's sweet tea. It is much more mellow than expected. The agave is pleasant but this was kinda disappointing.
6.5/10
Quenchability
It was a little mid but really easy to chug. It may be better straight out of the fridge.
6/10
Overall Score
6.83/10
Rest in peach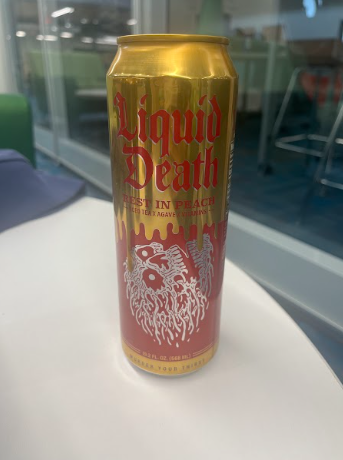 Initial Reaction
This can has absolute Griffendor vibes. We wish the red was a bit more peachy. The smell was delightful. We enjoy the design of the Grim leafer more but the smell on this one is better.
8/10
Taste 
This drink should be paired with a salad…Would not bring to the cookout.
5.5/10
Quenchability
It's a very smooth chug, the wateriness makes it pretty quenching.
6.7/10
Overall Score
6.73/10
Armless palmer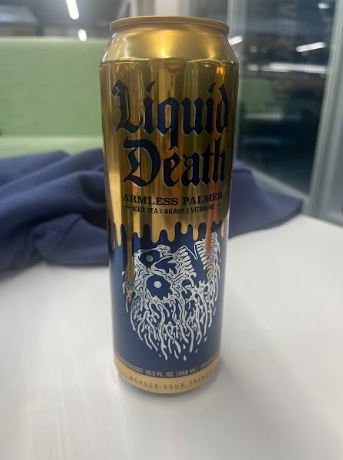 Initial Reaction
This one has the best name! The blue seems shinier which we like. Smells like lemons and cheap apple cider.
9/10
Taste
This drink is definitely armless. There seems to be something missing. It's similar to biting into a hollow chocolate bunny.
4.8/10
Quenchabiliy
We would prefer water. Does not quench at all. Honestly, we want a water after drinking this.
4.5/10
Overall Score
6.1/10
The winner is grim leader!