RUSH! Måneskin album review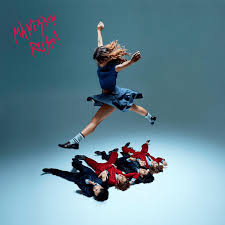 Måneskin is an Italian rock band formed in Rome in 2016, and is in my top 10 rotation of favorite artists. The band consists of Damiano David (vocals), Victoria De Angelis (bass), Thomas Raggi (guitar), and Ethan Torchio (drums). Måneskin gained worldwide attention after winning the Eurovision Song Contest in 2021, and since then, the band has been busy touring and promoting their music. unfortunately there are no current show dates for anywhere in the United States the band is going to many different countries.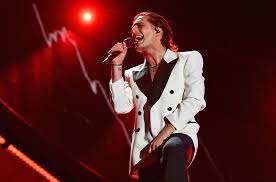 Maneskin's latest album, RUSH, was released on November 19th, 2021, and it features 12 tracks that showcase the band's versatility and growth as musicians. The album kicks off with the title track "OWN MY MIND," which sets the tone for the rest of the album with its upbeat tempo and catchy hooks. The album's lead single, "GOSSIP," is a standout track with its catchy chorus and edgy lyrics. It outlines the facade that celebrities put on at times especially in the music industry, and it's a fun swing from lyrical authenticity to a catchy chorus.
One of the things that make RUSH stand out is the variety of musical styles that Maneskin incorporates into the album. From the classic rock sound of "GASOLINE" to the funky "READ YOUR DIARY," the band showcases their ability to adapt to different genres while still maintaining their signature sound, which is quite impressive considering they also don't regularly sing in English. The two previous albums that I've listened to by Måneskin have had little to no English included in their songs at all.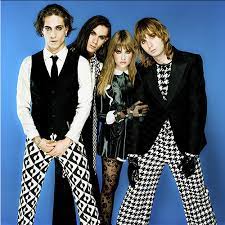 Lyrically, RUSH is a departure from Maneskin's previous records, with more introspective and personal themes. The track "SUPERMODEL" is inspired by the time the band spent in LA after picking up on the "celebrity status" that some residents have about themselves. They personify these themes through a character in their song making this girl out to be a fun and social individual, but behind closed doors she deals with addiction and sadness. This is a very creative take in my opinion because many of their songs have personal ties to the artists and how they feel about things.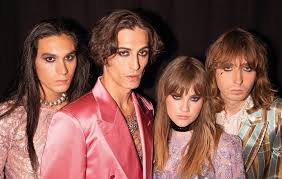 Overall, RUSH is a solid album that demonstrates Maneskin's growth as musicians. The band's ability to blend different musical styles and experiment with different themes is impressive. The album's production is also top-notch, with each track showcasing the band's musical talent and chemistry.
In conclusion, I would give Maneskin's RUSH a rating of 9 out of 10. The album is an impressive display of the band's versatility and growth, and it's definitely worth a listen for both longtime fans and newcomers, by far one of the best listens I've had since 2023 started.