Two-three-two, a catchy name from its address, is a private club which offers upscale food and handcrafted drinks. This lavish restaurant, formerly known as Spectators – a public bar and grill – has now been transformed into an ornate space with elegant decor and a selection of favorable food and drinks.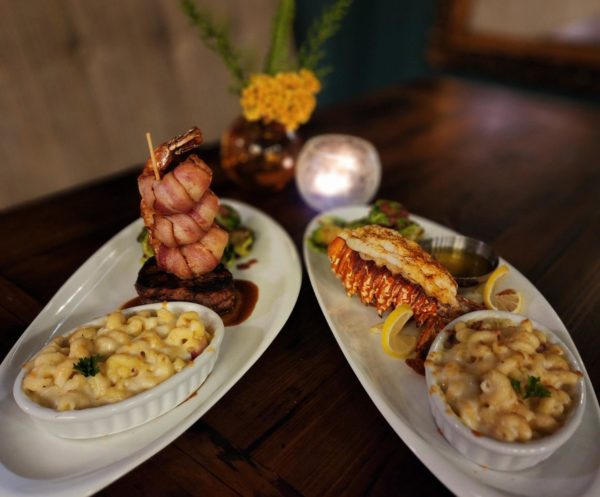 Opened on October 7th of 2022, Two-three-two offers individual and corporate memberships to become part of the experience. The private club menu accommodates refined tastes and gives boring food a delicious push. As well as the beautiful beverages served, the bar menu is always looking for new inspirations to craft the perfect drink. Two-three-two's staff is the most hard-working team you will find, as they push to be the best to accommodate every customer that comes in. This includes: hot towels, special orders, and tours around the restaurant. Two-three-two offers more than just food and drinks, they offer an experience to last.
THE STAFF 
The staff is Two-three-two's heart and soul. From their loving hospitality towards customers, to the special requests granted, the staff has a great dynamic and are all hard-working individuals. As a team, they overcome certain challenges that come with running a new restaurant. When asking the staff questions, they answered with positive responses.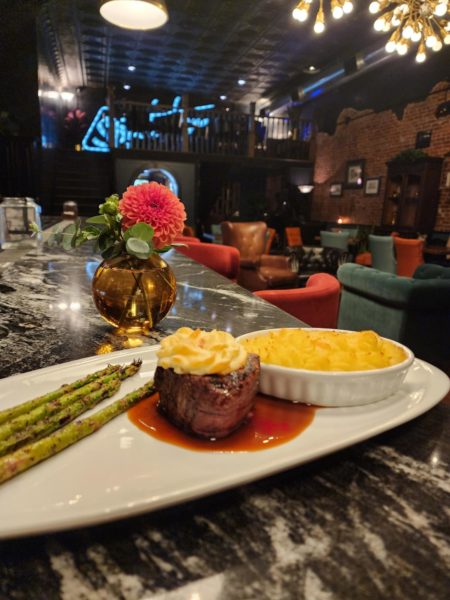 What do you like the most about working here? 
"Feeling a family."
"The staff and the food." 
"Freedom to change things on a daily basis, which keeps it interesting and fun."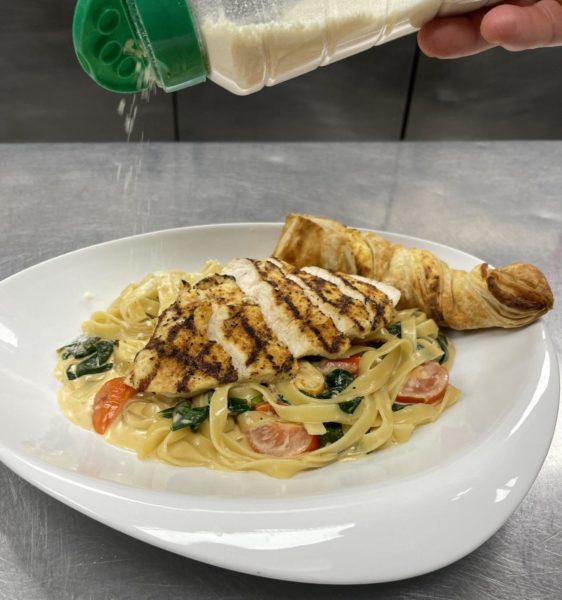 What makes Two-three-two standout to other membership clubs? 
"Hands down hospitality."
"Friendliness of the staff"
"We are more quaint than the country clubs. Things are more personal here"
THE MENU
 Two-three-two's menu is cultivated from the minds of Dennis and Angelia Etter. A new look each week, the menu consists of various cuisines, sometimes from different countries. Although the special changes, the appetizers stay the same, this includes: Calamari, Truffle Fries, Meatball Romesco, Spinach Artichoke Dip, Clams and Mussels, Caesar and House Salad, and Smoked Wings. Each, specialized, if a customer is gluten free or has any other allergy.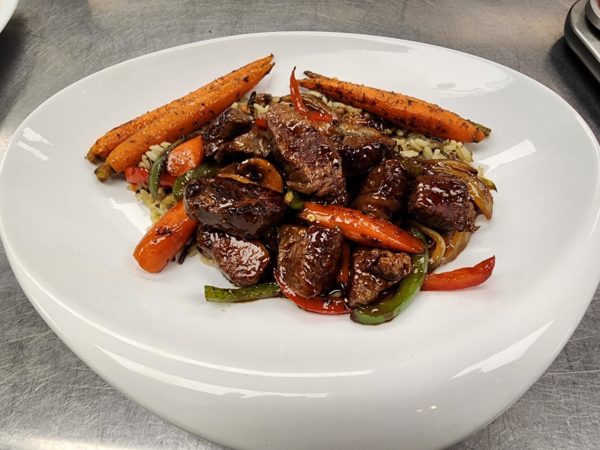 Head chef, Dennis Etter, is determined at striving for perfection within and outside the kitchen. Etter invents delicious food specials each week and experiments with unusual gourmet products. After dinner is served, Etter goes out and talks with the members about how their experience has been so far. If a special request is made, the chef will make sure the request is granted.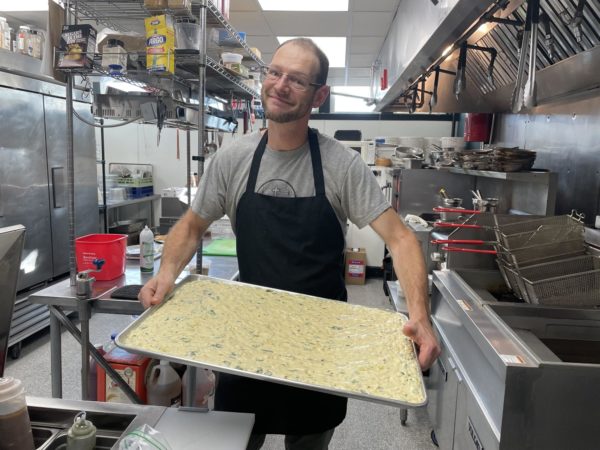 The other head chef and co-owner is Angelia Etter, a hard-working individual who makes the workplace a welcoming environment for all, cooks along with Dennis and serves savory meals. The specials range from Steak and Lobster to a Gourmet Hamburger and the mouthwatering desserts consist of: Homemade Creme Brulee, Hazelnut Crunch, Carrot Cake, German Chocolate Cake, and NY Style Cheesecake. With the occasional homemade donuts, the kitchen staff always delivers the best of the best. When given the question: If you would recommend an entree and appetizer for a newcomer, what would it be? Angelia Etter answered: "Appetizer would be a spinach artichoke dip, and as an entree, a boursin filet."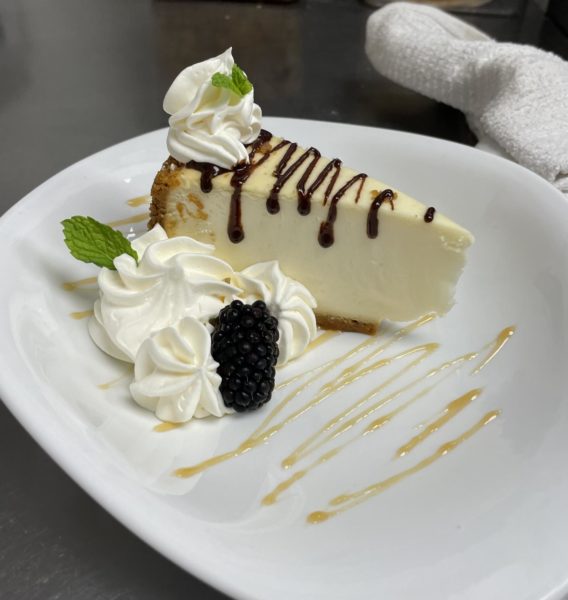 With so many delicious options, you might be wondering where they get inspiration from. Angelia Etter remarked, "With so many years hes(Dennis) got a good catalog for stuff, with inspiration coming from YouTube and cooking shows." A new look every day, the menu has plenty of options to cook from. When asking Etter what his favorite food to cook is, he responded: "I've had a lot of fun making the manicotti as of late. It's a pleasure to sell the South African lobster tails."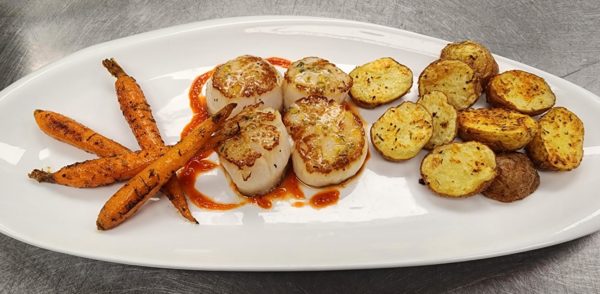 The mention of Two-three-two spread across Missouri, as famous people lingered towards its gates. Some memorable people who have eaten at Two-three-two consists of: Ozzie Smith and Willie McGee, Dustin Colquitt and Governor Mike Parson. 
GAMES AND OTHER FEATURES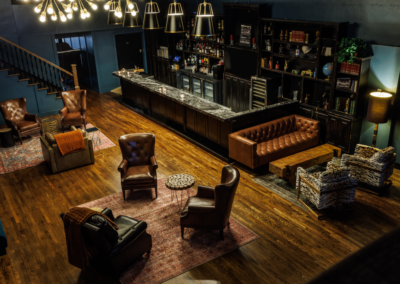 With beautiful couches, paintings, and statues, Two-three-two delivers a room decor to gawk at. Angelia Etter, the head designer of the club, answered this question: How did you find inspiration for the decor? She said, "Vintage meets modern feel; modern era speakeasy." With a color pallet of cyan, orange, and tints of gold, the main room brings out a welcoming feel for members and staff.
Downstairs contains vintage arcade games, a massage chair, golden tee, pinball, foosball, darts, indoor golf, and the latest edition: duckpin bowling. Two-three-two offers a variety of entertainment and activities for members to enjoy. 
CONCLUSION
Although Two-three-two is exclusively for members only, the restaurant welcomes customers to dine, drink, and have a good time. The hospitality from the staff allows members to feel at home and the menu offers a variety of gourmet entrees and appetizers for refined tastes and newcomers. With games and plenty of entertainment, customers can allow themselves to relax to enjoy the moment.  Two-three-two is a place of enjoyment for members and staff.