Impact of Spring Weather on High School Sports
High School sports are fun to watch, and even more, fun to play. Athletes spend months training and practicing as students start getting into school spirit at the same pace. But you know what's the worst thing that could happen before a game you've been waiting for for months? A game being postponed, or even worse, canceled due to bad weather. As high schools around the US are getting ready for a series of spring sports, there comes concerns regarding the weather.
Spring is a weird season. In Missouri, it seems as though we are almost done with winter, but we're not completely out of the woods. At times, cold weather still lingers, while on other days it seems like we're warming up to summer. It's nothing new that spring athletes have to deal with both hot and cold temperatures, after all, Missouri is certainly one of the most unpredictable states for weather in the US.
So, with all that being said: What are the restrictions and conditions under which a sport can get postponed or canceled in Missouri?
Hot Weather:
If the temperature is between 95-100 degrees Fahrenheit sporting events or practices are required to be altered. When it's above 105 degrees Fahrenheit, the event must be postponed. Short practice time, early morning or late evening practices, and moving outdoor practices indoors are procedures considered when the heat index is high. High temperatures can cause heat cramps, heat exhaustion, or heat stroke. Water loss through sweating is the main problem in exercising in hot weather. Athletes must stay hydrated; It is a MSHSAA (Missouri State High School Activities Association) requirement that water should be available during all practice sessions.
Spring sports like baseball can be affected by extreme temperatures as high temperatures can cause fatigue in the players and prevent them from performing well. Players might wear caps or glasses to prevent the sun from getting in their eyes.
Cold Weather:
Temperatures below about 20 degrees are considered very cold for sports. Prolonged exposure to cold weather can result in hypothermia and therefore it's crucial to keep a check on it. Most winter sports like basketball are played indoors so there are not many restrictions but again spring weather can be unpredictable so it's essential to consider the possibilities. Cold weather can cause slow reaction time and flexibility and prevents the players from performing their best. So, the only way to avoid these situations when exercising in very cold weather is by not exercising in very cold weather. Or wear a super thick jacket, though I don't know if that would be the best idea when exercising.
Wind and Precipitation:
Wind can have a significant effect on spring sports like baseball as it can alter the direction of the ball when it's thrown or hit. It can also make you do the worst thing any athlete ever could ever do: miss a catch. The only way to avoid this is by knowing the direction of the wind and thinking fast.
Rain, of course, can have a huge impact on sporting events as well. Matches can be canceled because the fields are wet and can cause injuries when you try to run and slip, obviously. The grip the player has on the bat is also affected by rain. Tarps or absorbent materials and placed on the field after or during rain so the field does not stay slippery. Players can wear appropriate shoes to prevent slipping but overall, rain is just bad for sports.
Worst of all, there is lightning. In the cases of severe weather threats, lightning is the biggest threat to a postponed or canceled game. MSHSAA requires the following in case of lightning and it is regarded as the "30 minute rule"  – "Once play has been suspended, you must wait at least 30 minutes after the last thunder is heard or flash of lightning is witnessed prior to resuming play. Any subsequent thunder or lightning after the beginning of the 30-minute count, reset the clock, and another 30-minute count should begin."
---
These are the ways the weather can possibly ruin your plans for the weekend. Hopefully, the game doesn't get postponed for too long. If you are an athlete, just remind yourself that weather can also affect your performance and it's not always you messing up.
Leave a Comment
Your donation will support the student journalists of Capital City High School. Your contribution will allow us to purchase equipment and cover our annual website hosting costs.
About the Contributor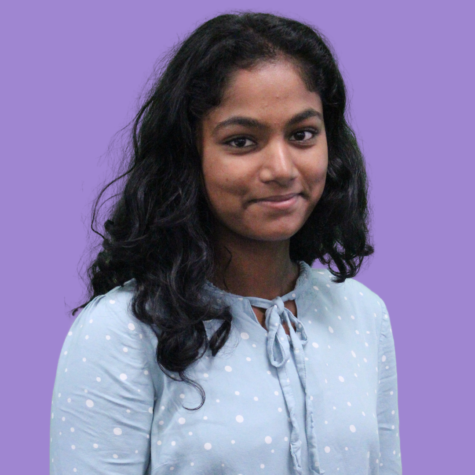 Prinitha Sivaselvan, Plume Staff
Prinitha Sivaselvan is a sophomore at Capital City High School.  She is a part of the Plume Newspaper staff, and CCHS girls tennis team. Prinitha loves...