The 5 Best Things About March
March is named after the Roman God of war, Mars, and is the month of the signs Pisces and Aries. The third month of the year has so many cool things associated with it like sporting events and International and National holidays but here are 5 things that I think are the most interesting:
1. Red Cross Month!
The American Red Cross also known as the American National Red Cross is a non-profit organization that provides emergency assistance and relief to those in need of it. March is designated to be the Red Cross month which honors the contributors who make these missions possible.  You can show support by donating blood which the red cross website covers in detail.
2. Women's history month!
Women's day falls on the 8th day of March and is all about celebrating the achievements of women in various fields. Socially, economically, politically, culturally, artistically, athletically, etc. Women contribute so much to their society as well as their family and it's important that we acknowledge and appreciate their contribution. Show your appreciation to women on March 8th.
3. St Patrick's day
March 15-St. Patrick's embraces and celebrates Irish culture as it commemorates the arrival of Christianity in Ireland. St Patrick was the patron saint of Ireland and was responsible for bringing Christianity to Ireland around the fifth century. St Patrick's day is celebrated by everyone, from all backgrounds with traditional Irish meals and music.
4. Spring!
The cold weather finally starts to give way to summer with flowers blooming and trees regrowing their beautiful leaves and of course, spring break. March 20 marks the official start of Spring which extends to late July.  Spring is an amazing season that brings so much joy, except if you have allergies or despise the sight of bright flowers and sunshine.
5. Sports!
Various sports take place during March like track, baseball, soccer, and tennis! It has perfect weather, not too hot not too cold just right to get out there and play your favorite sport. It's also a great time to go watch your favorite sporting event without worrying about carrying a huge jacket or sunscreen with you. It really depends on the climate of the area you live in that determines the weather for any given day but overall, spring is a really nice time to get outdoors…if you don't have allergies. (For more information on spring weather effects on sports check out my last article linked below!)
Almost every day in March is special. For example, National Plant a Flower Day is on March 10, Pi day is on March 14th and World Water day is on March 22nd. March also has significance in our school because it's the month of JC Reads week!
Check the Plume Website for more information on JC Reads week.
Leave a Comment
About the Writer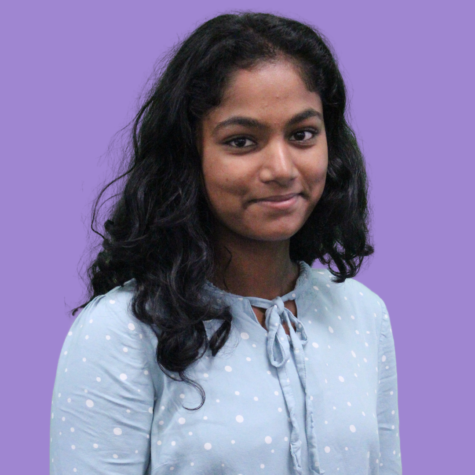 Prinitha Sivaselvan, Plume Staff
Prinitha Sivaselvan is a sophomore at Capital City High School.  She is a part of the Plume Newspaper staff, and CCHS girls tennis team. Prinitha loves...