Braeden McConnell is a senior at Capital City who is very active, from hosting a club to designing the yearbook. Braeden McConnell participates in NHS (National Honors Society) where not much has been happening except running a stand. As a part of the Student Advisory team, Braeden's main focus is students' mental health and getting it acknowledged by the school. The advisory team is contemplating making an area for students to unwind and refresh their mental health, they need support from students by being interactive with the polls and such they send out. Braeden would love students to be taught basic coping skills and ways to process emotional things in their lives to better everyone's health both physically and mentally. Don't be surprised if students arrive in Cav time to ask questions for the Advisory team.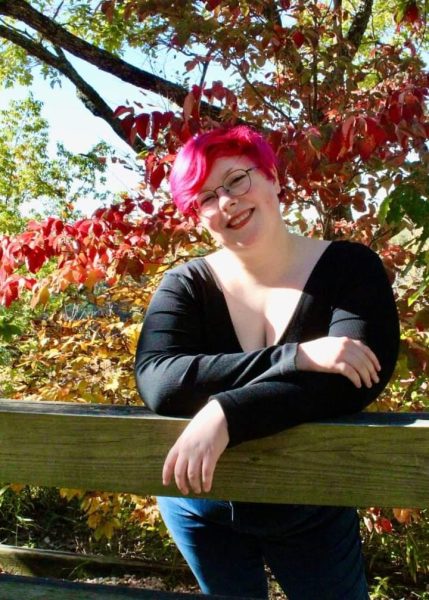 Braeden is one of the founders of the gardening club which participated in the HOCO parade, and club fair, and previously did succulent sales, however in its first quarter there wasn't much to do but they hoped to plant some plants outside before the first frost. As a founder, they're constantly making and announcing things to the club via Canva, Google Classroom, and other forms of communication. In Yearbook Braeden wants to make a blooper reel of students and teachers to show silly pictures people may have gotten all while learning basic graphic design. They participate in all of these to be more in tune with the school as it's their senior year and they'd like to leave an impact.
After high school, they'd like to major in nursing and get their master's while going partially into the mental health field and being a traveling nurse. They'll be attending Lincoln or some community college to make things easier on themselves. Using A+ they'll make everything cheaper while helping students and their teachers.