The Missouri Gateway Award was founded in Missouri in 2013.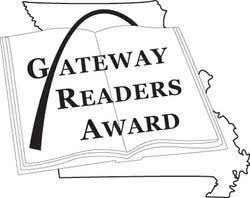 Its purpose is to promote literature among students, specifically high school students. The basis behind it and the books that get nominated are books sent in and selected by high school students that are by their favorite authors. The books are then voted for by the students. The books get officially awarded to the authors by the Missouri Association of School Librarians. Some of the previous winners include: The Inheritance Games (2023), The Hate You Give (2020), and The Hunger Games (2011). The list of books for this year's nominations are Blade of Secrets by Tricia Levenseller, Concrete Rose by Angie Thomas, Donuts and Other Proclamations of Love by Jared Reck, Eat Your Heart Out by Kelly deVos, Fadeaway by Elaine Vickers, In the Wild Light by Jeff Zentner, Lore by Alexandra Bracken, The Hollow Inside by Brooke Lauren Davis, The Initial Insult by Mindy McGinnis, The Passing Playbook by Issac Fitzsimons, The Right Side of Reckless by Whitney D Grandison, This Poison Heart by Kalynn Bayron, We Can Be Heroes by Kyrie McCauley, What Beauty There Is by Cory Anderson, and last but not least You'd Be Home Now by Kathleen Glasgow.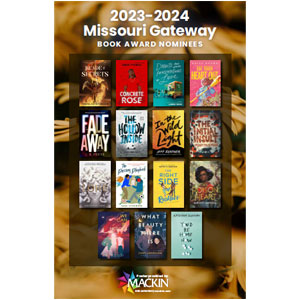 Make sure to read and vote for your favorite.