Fire Teacher Fits
There's no denying that many of our teachers have an amazing fashion sense. From sharp suits and ties to colorful dresses, our faculty has a truly diverse style. Today, I interviewed two teachers, Mrs. Kilbreath and Ms. Churchill, about their outfits and personal style!
Mrs. Kilbreath – Astronomy Teacher
Mrs. Kil was rocking a comfortable outfit today, consisting of a white blouse with coral-colored pants, with comfy white slip-on shoes. She describes her style as "Comfort made cute," which I believe to be very accurate! This outfit is comfortable and practical, while still looking great! She states that her students seem to appreciate her attire, and that she gets many compliments.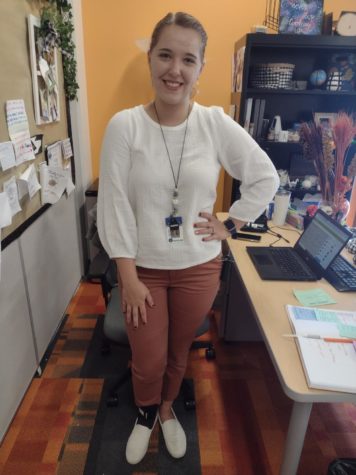 Ms. Churchill – Geometry/Algebra II Teacher
Ms. Churchill's outfits have always been fun and vivid, and today is no exception! She is wearing a bright lemon-patterned collared dress with a black vest, green cardigan, and most importantly, whimsical butterfly hairclips, a bow and intricate makeup. Ms. Churchill mentioned that she loves the cottagecore aesthetic and also bases her style on Luna Lovegood from the Harry Potter series, saying "Anytime I think 'this is a weird outfit', I'm like 'No, Luna Lovegood would wear it, so I will too." She says students appreciate her outfits for the most part!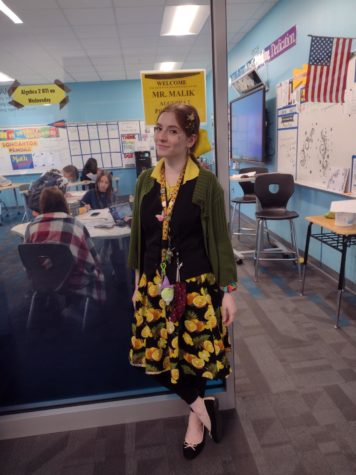 Of course, these aren't the only fashionable teachers around CCHS! Many other teachers have wonderful style. I encourage you to compliment a teacher's outfit! Many put a lot of effort into their attire.