Plume Review: Wednesday (TV Series)
Deniz Ortiz, Plume Review: Wednesday (TV Series)
December 14, 2022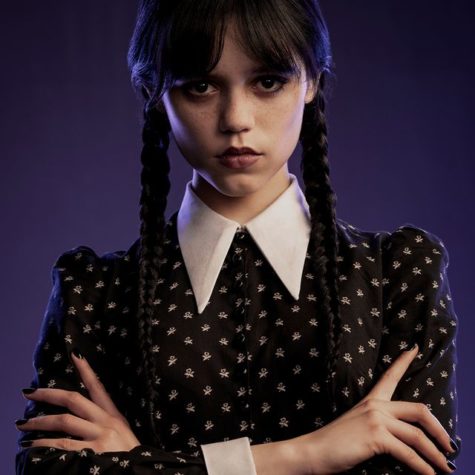 Wednesday is a new tv series based on the character Wednesday Addams from the Addams family. The show stars Jenna Ortega as the main character (Wednesday Addams), Hunter Doohan (Tyler Galpin), Christina Ricci (Marilyn Thornhill), Percy Hynes White (Xavier Thorpe), and  Emma Myers (Enid Sinclair).
Thus far, there is one season with 8 episodes in total. This series follows Wednesday Addams on her journey as she tries to investigate a supernatural mystery that is terrorizing Nevermore Academy.  Nevermore Academy is for those who are outcast its not your typical school.  Founded in 1971, the school is broken down into different groups such as vampires, stoners, the fangs, the furs (werewolves), and scales (sirens) and Wednesday acquires her own supernatural power as psychic abilities and which allows her to see into the future or to the past.  Their special abilities come in helpful during the murderous mystery investigation.
 What I really liked about the show is how Wednesday goes and tries to investigate the murderous mystery and she never gave up.  And another thing I really liked about the show is how the people at Nevermore Academy have their own supernatural powers and what they are able to do with their powers.
  4.5/5