Ranking the Best Review Games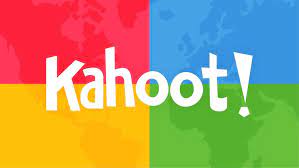 Reviewing for school can be so much more than just reviewing flash cards or looking over notes. Let's take a look at three of the most popular review games enjoyed by students and teachers alike.
3. Kahoot!
Many kids love Kahoot! because of its fast pace, and how the style of game can make learning more fun, engaging, interactive and social. Kahoot! helped me with so many tests and it also helped many others too.
2. Quizizz
Quizizz is also a very good review game. If you are not familiar, Quizizz is a learning platform that offers multiple tools to make a classroom fun, interactive and engaging. As a teacher, you can create lessons, conduct formative assessments, assign homework, and have other interactions with your students for all grades in a captivating way to review for a quiz or test.
1. Trashketball
Trashketball is essentially review basketball, and provides an opportunity for students to team up and review together. Trashketball can be used in almost every single subject in school, and provides students an opportunity to get up and move. A lots of kids enjoy trashketball, especially when you get to throw a paper ball into a trash can when you get a question right.