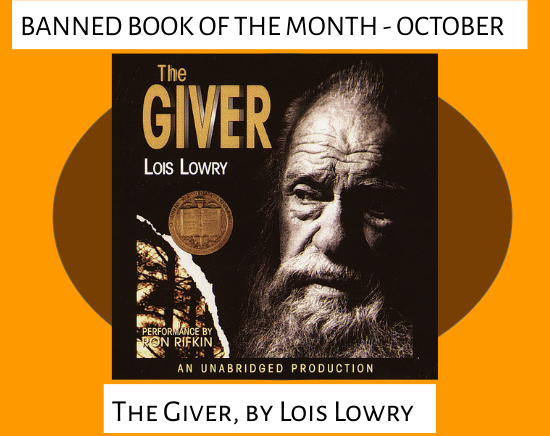 Summary
The book, The Giver, is about a bland emotionless society from the point of view of a boy named Jonas. This sci-fi town has gotten rid of  joy, pain, colors, taste and made everything as convenient as possible for its citizens. When Jonas turns twelve, they give him a job as a Receiver, who processes and keeps past memories of their society. He receives these memories from a person called the Giver. After hearing what the Giver has said, Jonas questions why his town blocked out all these memories and the protests against them. In this beautifully written novel, Lois Lowry shows what living would be like without the good and the bad moments in between.
For more information on the summary, read here.
About the Author
Lois Ann Lowry is a highly acclaimed American author who writes a variety of books for children and young adults. Some of her works includes: The Giver, Number the Stars, Gathering Blue, Son, and many more. Her books may be light-hearted or they can cover political and psychological issues. Born March 20th, 1937, Lowry is 86 years old and lives in her farmhouse in Maine. The writer went to Brown University and University of Southern Maine for a bachelor's degree in English. 
For more information on the author, read here. 
Why was it banned?
The Giver was banned for numerous reasons, but the main ones include violent content related to euthanasia, suicide, infanticide, and sexually suggestive content. It was controversial because it included graphic depictions of war and many felt it was inappropriate for young readers. The Giver was challenged more than 11,000 times since it was published in 1993. 
For more information about the bans and challenges made, read here.