Soph Spout's: Quarantine Edition :)
Soph's favorite things from her time in quarantine!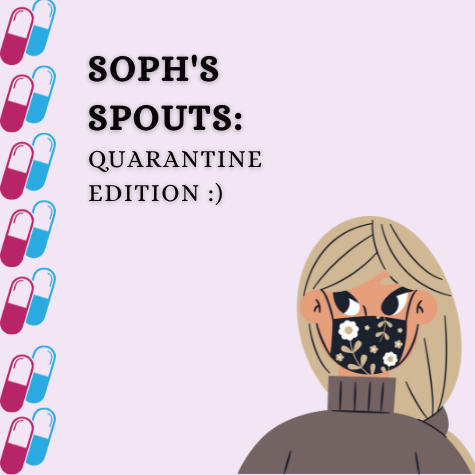 As many of my close family and friends know, I'm really, really paranoid about Covid. About being sick in general. I'm very in tune with my body, and I can FEEL days before me getting sick, when my sniffles are about to start. So when I recently started complaining to some of my loved ones that I'm GOING to get sick, they brushed it off and (my mother) called me a hypochondriac. Now here I sit, on my third day of 1uarantine, and my entire family is utterly and completely down bad, sick. I've been pretty strong through my days of quarantine! I have two more to go, and my family hasn't killed each other yet, which is a new accomplishment for us! I really have just been trying to sleep off the feeling of hit by a truck, but I wouldn't make it through my Covid time, without some of my favorite products and people who have made sure I've pulled through. Let's get started <3
The raves: 
Cutting my hair when there's any MINOR inconvenience going on in my life (mainly me having Covid)
Reading! (Book of the Month Club) 
Epsom salt baths + bubble baths
Melanie's Homemade Chicken Noodle Soup + Toddler's Vitamin D drops
Cutting my hair! 
I've never been one of THOSE girls, to just have a mental breakdown and chop off all of my hair. Until recently. I have always wanted long, beautiful, blonde hair. It's been my forever dream, and it would make my heart SING when people over the summer would compare me to Disney's Rapunzel. That all ended around November, when I let one of my closest friends Katie, cut off about 3 inches of my hair during class (no comment on what class this happened in, not relevant). It grew I think about an inch, maybe inch and a half, and here we are. I'm at the PEAK of my Covid journey, and I feel like a burning trashcan has rolled over me. I LOOK like a burning trashcan has rolled over me. Somethin' has GOT to change. I feel like butt, but I can at least look hot. So, today (the third day of quarantine), I decided to chop off my hair to where it doesn't even hit my shoulders! Cutting off my hair, has become one of my favorite things to do, especially when you just need to cut off all of the negative feelings. (Yes, it really does work, I PROMISE you.) I didn't do it alone, my little sister, Abby helped me out. I am stuck between absolutely loving it, and LIVING for my baby ponytails and buns, and thinking I look like Lord Farquuad. I think I'm going to say I love it and vibe with it, just for my own mental health's sake.
Pictured below: All of Sophie's hair she chopped off, and Sophie with her new look 🙂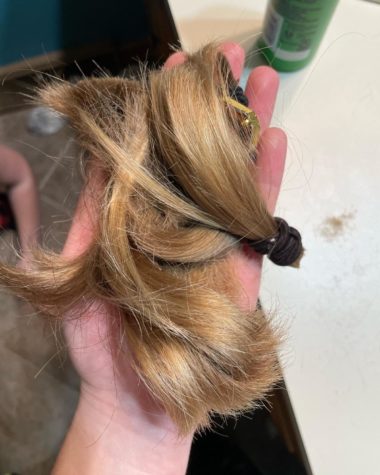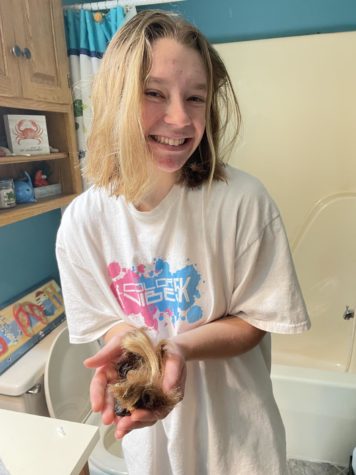 Reading (Book of the Month Club)! 
When I was little, I LOVED reading. I would outscore every kid on the SRI, and I would spend hours a night reading my little Harry Potter books next to my mom when she would do her work. As I've gotten older and I've advanced through school and sports, I don't really have time to read anymore. I barely have time to read for my English class (sorry mom and Ms. Kiehl). However, over winter break I just worked and didn't really have any plans with my friends and loved ones, so I started reading some of my mom's books. My mom recently joined the Book of the Month Club, which sends you hard back books each month. These books are SUPPOSED to be some of the best books ever… rated I guess? Anyways, let me just tell you. I LOVE reading. I really love reading!! I first started reading Will Smith's autobiography called Will, and it was a 10/10. I absolutely loved it, and I learned so many things from his childhood and what he has learned as a person and an actor in life. Since then, I've been hooked on reading and have finished 3 other books. Reading makes me feel so much smarter, funnier, and quicker in school, and I love it. I feel so much more productive reading than sitting on my phone watching Tik Tok, and I feel cool when I get to tell my mom that I've finished her books before her. :))
Pictured below: Some of Sophie's favorite books that she's read over winter break + her Covid time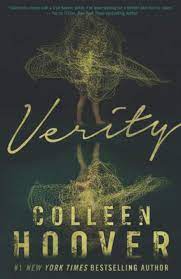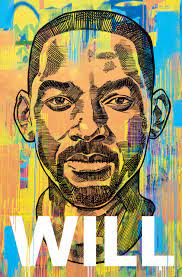 Epsom Salt Baths + Bubble Baths in general
Most of my loved ones, over one period of time or another has had Covid. Some of my loved ones have said they legit felt like they were dying, and some said that they weren't really affected at all, and were able to carry on, tootling around their houses, doing their fun things and at home workouts. In my experience, I've felt more like the 'I'm dying' type vibe. My body ached for the first few days, I couldn't really walk? which was weird? It felt like I hit leg day for 7 hours straight. My head POUNDS, and my eyes hurt so bad, I wear my little blue light glasses almost everywhere. My only saving grace, has been huge amounts of Tylenol and epsom salt baths. I've been an OG Epsom salt bath lover since being a student athlete, but my little Epsom salt baths have helped me SO much with my leg pain and clearing my sinuses in general. And, I feel a little better (for some reason?) sitting in my bath watching TikTok, than I do laying in bed watching TikTok.
Pictured below: Sophie's favorite Epsom salts that she uses!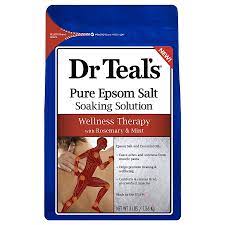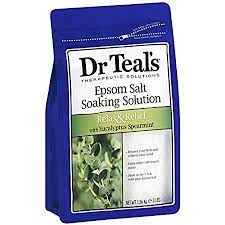 Melanie's Homemade Chicken Noodle Soup + Vitamin D drops 
My dad has been a saint all throughout my little Covid time. My mom and I really love to bake and make dinners together when we get the chance to, and since my mom and I both have Covid… we haven't been making any meals together for the family. My dad has done a great job by bringing us breakfast and dinner, and lots of our family members and loved ones have dropped by food and fruits and drinks to us to make sure we have everything we need. My godmother Melanie, has been an absolute angel. Melanie made us HOMEMADE chicken noodle soup (which she brought over on I think my second day of quarantine which was the hardest for me physically, I don't think I moved out of bed except to eat some of this soup and to pee), and brought over extra fruit and Vitamin D drops. At first, I was really skeptical of the Vitamin D drops, but since I've taken them I feel SO much better and highly recommend for people who are feeling sicky like me.  Vitamin D is great for when someone catches the flu or gets sick, and can also boost your serotonin levels.
Pictured below: Sophie's Vitamin drops that have been her saving grace and special healing power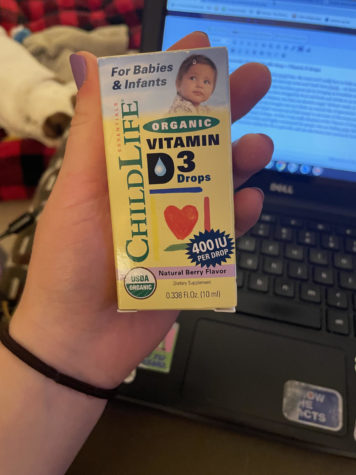 I hope you guys are making it through the cold season, and maybe you found some helpful products that can help you if you have Covid, or if you know someone who is dealing with Covid!
P.S., thank you to my Godmother Melanie, for bringing over so much food and vitamins, and checking in on my family everyday. We love you so so much <3
la fin. (the end).