Podcast Plug: Anything Goes with Emma Chamberlain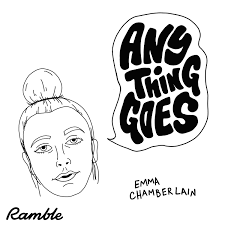 I recently read that another member of The Plume Newspaper Staff (the very talented Kalynn Meineker) wrote an article called Podcast Plug: Zane and Heath Unfiltered (which you should go read her article first!). I loved her approach and agree with everything Kalynn talks about throughout the article, and can strongly relate to her love for podcasts! I also love podcasts, and I love listening to them in my car when I'm driving to school, or even longer distances like to Como, where I just want to feel like I'm talking to someone else. I also love listening to podcasts when I'm doing chores, walking my dog, or cleaning at work! I'm definitely one of those people who streams the same few songs over and OVER, until I become burnt out of the songs or I find another few songs that I enjoy listening to more. Podcasts are a nice change of pace from the music I've been listening to, and sometimes I even enjoy listening to podcasts more than music when in the car.
Sometimes, podcasts can be a hit or miss type thing. You can love the person talking, but hate the topic and rambling. Kalynn made an AMAZING recommendation over on her podcast plug, Zane and Heath Unfiltered! I love the friendship between Zane and Heath, who are Youtubers, and some people that you may know as members of the Vlog Squad. Zane and Heath have an amazing podcast, and I'm always giggling when listening to whatever they are talking about. Another one of my favorite podcasts that I've found, is Anything Goes, with Emma Chamberlain!
Emma's podcast, legit has saved my life. I know it sounds super foreign, but Emma Chamberlain feels like a big sister. Emma Chamberlain is one of the most know Youtubers on the platform, with 10.1 million followers, and 14.8 million followers on Instagram. Emma's podcast, is one of my favorite types of podcasts; where she gives advice + shares life experience and wisdom. Some podcasts are more comical (like TMG with Cody Ko and Noel Miller), some podcasts are more informational (a Conversation with Phillip DeFranco), and some touch on more life experiences and sharing advice, like Emma's! I highly recommend her podcast for teenagers, because Emma herself is around 20 years old. In Emma's podcast, she shares advice about friendships, failures, identity, travel tips, the feminine mold, and even fashion advice. I have learned, that I really, really love taking advice and talking to adults when I feel conflicted about something going on in my life, more than my peers and friends. Even though you can't talk to Emma in real life, Emma Chamberlain offers super wise advice and talks about crap that everyone faces, and may not have someone to talk to about that crap. Like feeling like your having an existential crisis, facing challenges with anxiety and depression, and perfectionism. I love how real Emma is on her podcast, and it doesn't feel like she's preaching at you on how to get through problems in your life, it's like hearing advice and wisdom from an older sister or your mom. Emma even offers podcasts sometimes called 'advice sessions', where she takes questions that her listeners + followers give her via Twitter, and she answers and gives advice to those questions instead of touching on a broader topic, like her most recent podcast which she touched on friendships. 10/10 podcast, I highly recommend!!! New podcast episodes of Anything Goes comes out on Spotify every Thursday! 🙂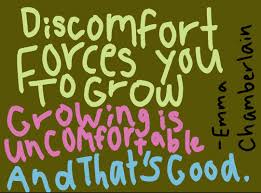 Plume Plug: Check out Kalynn's article! See the link below: