Cavaliers at Work: Student Jobs
As a part of being in high school, many people start getting hired for their first jobs. The places students wor can be from as simple as a cashier at Wendy's to working with animals in a shelter. However, wherever they choose to work, all students have unique e stories and experiences from their job over the years they've worked.
Emma Richardson, 12, Firehouse Subs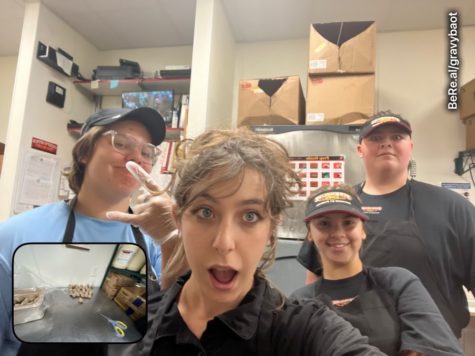 When asked what day-to-day looks like, Richardson said, "I prepare the store for the lunch rush and work that when closing rolls around. Also, I clean up all the messes everyone has left throughout the day, and I make sure the store is fully stocked back up." When it comes to the atmosphere at her job she added, "The environment is great I think. Everyone gets along and we bond over the rivalry of the inferior sub shops. I enjoy it when everybody can work alongside each other and bicker freely, it really clears the air from an otherwise seemingly dull sandwich joint".
Kaleb Fender, 11, Sonic
Kaleb works at Sonic Drive-In as a cook, when asked about a typical day he said "I enjoy the work environment, my coworkers are quite friendly and everybody gets along, for the most part, the job can be stressful at times due to how loud the inside of the building can get, and from the chaos of rushes." Kaleb has been working at Sonic for about a year and a half and he says he would recommend the job t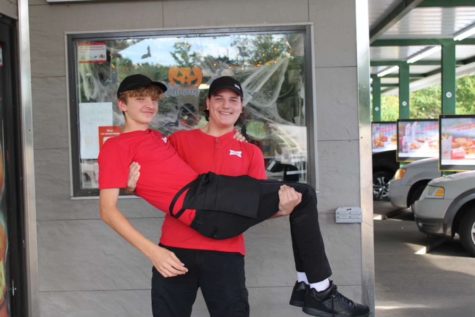 o anybody "strong-willed enough to not blow up from the stressful environment." He would also encourage those who haven't worked a job before to consider Sonic. Whether you are a cook or a carhop, you will learn many skills for future jobs including customer service, communication, and problem-solving skills.
After looking over a couple of jobs from students there is a clear display of hard workers in our community at Capital City. Fellow peers can be seen managing school effectively while simultaneously juggling an entire work schedule. Continue being diligent!